7 reasons why you should travel to Europe with your family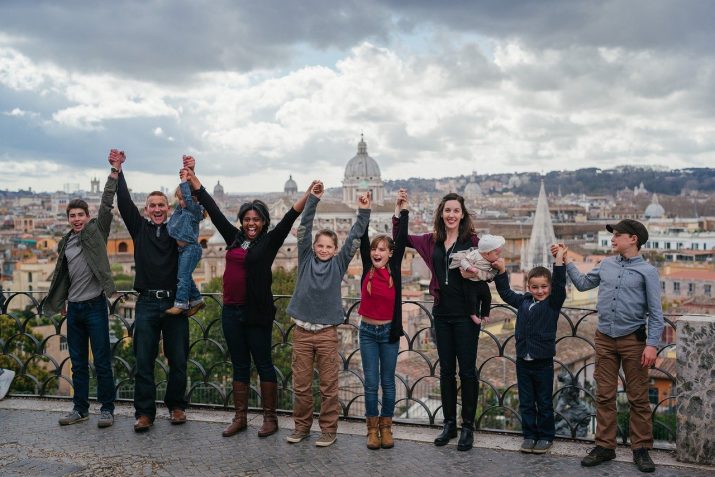 Traveling to Europe can be a wonderfully enriching experience for a family trip. Whether your kids are toddlers or teens. The continent offers an incredibly diverse area of experiences to hold the attention of children. Parents can also have an enjoyable, safe experience with which to share with their family.
Here are 7 great reasons to take a family vacation in Europe
1. Experience sites that inspire the imagination
Nothing excites the imagination more than a grand castle with images of royalty and chivalrous knights. Europe abounds with thrilling castles sure to delight the whole family! Some great examples include the castle of Neuschwanstein in southern Germany's Bavaria, and romantic Sintra Castle north of Lisbon. At the striking Edinburgh Castle in Scotland, you can even go on a treasure hunt with a kids' quiz!
Palaces such as Versailles in France recalls the reign of Louis 14th with its ornate Hall of Mirrors, royal chambers and sweeping gardens. Buckingham Palace is home to English Royalty and the pageantry of the Changing of the Guard ceremony.
2. An abundance of great learning opportunities and see history in a new light
History comes alive in Europe and enables your child to see first-hand the famous locations from the past. You might choose to visit the Acropolis high above Athens, seeing the dramatic Parthenon and learning about the ancient Greeks.
Roman history comes alive at the Colosseum with tales of gladiator combat and strolls through the Roman Forum. Kids can get involved in a gladiator workshop too. Observe how the volcanic eruptions of Mt. Vesuvius buried the ancient Roman city of Pompeii. Discover the preserved human shapes from the eruption – a unique look into the ancient world!
Walled cities such as France's Carcassonne bring the medieval past alive when cities needed defensive fortifications to protect their citizens. British history is fresh with a visit to the Tower of London, with its Crown Jewels and Beefeater guards.
3. Take part in Family-friendly Activities that provide great opportunities for self-discovery
There are so many family activities in Europe that can offer children rich memories and may spark new interests. Make historic brass rubbings at a country church in England. Admire the statuary of the Trevi Fountain in Rome, then toss a coin over your shoulder to ensure your return. Or see a great family theatre performance in London's West End. Learn about the rich equestrian heritage in Seville in southern Spain and watch in awe as the Lipizzaner stallions are put through their paces in Vienna.
There are top-notch children's museums that offer interactive learning and fun. Some of these include Amsterdam's Science Center NEMO, Dublin's Imaginosity, Rome's Explora Museum, and the Leonardo Interactive Museum in Florence.
4. Discover new foods and learn about local products
Part of the new discoveries for children in Europe are the different foods that people eat. Take your kids to one of the great city food destinations like the Boqueria market in Barcelona. Or perhaps sign up for a family food tour. Stay at one of Italy's Agritourismos: farms that take in visitors, but still produce products, be it wine or olives from its vineyards or meat and cheese products from its animals.
It's always fun to take in a medieval dinner at an Irish Castle, have afternoon tea in London or go on a bakery tour in Paris. Or better still, get your hands dirty and try your hands at a cooking class!
5. Participate in outdoor activities in beautiful surroundings
Europe's varied and stunning landscapes provide a wide variety of destinations for families to enjoy outdoor fun. Beach adventures include the spectacular Greek Islands such as Santorini or Crete. Seaside cities with great stretches of beach such as those in Nice, France, Croatia or Barcelona, or in the Algarve, at the southern end of Portugal.
Enjoy canal tours in Amsterdam, Bruges, or Belgium. Take a cruise on the Thames in London or the Seine in Paris past such landmarks as the Eiffel Tower. Or hop on a gondola or the local water taxis called vaporetti in Venice to explore the beautiful Grand Canal.
6. Explore nature in Europe's islands, lakes, and parks
There are an amazing variety of natural settings to enjoy the landscapes, flora, and fauna of Europe. Take a Greek ferry to explore the spectacular volcanic carter off the island of Santorini or the Palace of Knossos from the Minoan civilisation on Crete. Venture out from Naples to visit the gorgeous Italian island of Capri with its fabulous coastlines, scenic gardens and even the ruins of a Roman Emperor's villa!
Italy also beckons families with its lovely Lake District north of Milan. Settle into a base along Lake Como and explore the grand gardens and villas and scenic villages like Bellagio. Stunning views and large gardens are calling out for you to enjoy a family picnic.
Observe the great collections of animals at some of Europe's best zoos including in Vienna, Prague, Dublin, and Amsterdam. Learn about underwater life in the best aquariums such as Barcelona's or Den Blå Planet in Copenhagen.
Have some scenic strolls and fun or just take a rest from busy sightseeing in Europe's parks, like El Retiro in Madrid with its boating lake or Paris's Luxembourg Gardens where you can pilot a model sailboat. Kids can run free and enjoy the surroundings in Hyde Park, Regents Park or St. James Parks in London, the English Garden in Munich, or Rome's Villa Borghese Gardens.
7. Visit uniquely European amusement parks
Europe offers a great selection of exciting amusement parks to appeal to kids (and adults) of all ages. Some of the best known are the charming Tivoli Gardens in Copenhagen with its rides, theatre, and gardens and Euro Disney outside of Paris.There's also the historic Prater Ferris Wheel at the Prater Amusement Park in Vienna and Tibidabo amusement park overlooking the city of Barcelona. And of course, who could forget the Harry Potter world in London.
We can help you plan a wonderful family vacation! We also offer a variety of great itineraries as a starting point. Start with our 5-day City Break Tours in London, Paris, Florence, Rome, Amsterdam, and Barcelona, or consider a 10-day Small Group Journey options including the Best of Spain and Classic Italy.
Tags:
Paris
,
Florence
,
Prague
,
London
,
Rome
,
family
,
Vienna
,
Barcelona
,
Bavaria
,
Sintra Castle
,
Versailles
,
Copenhagen