Sintra: Portugal's Royal Retreat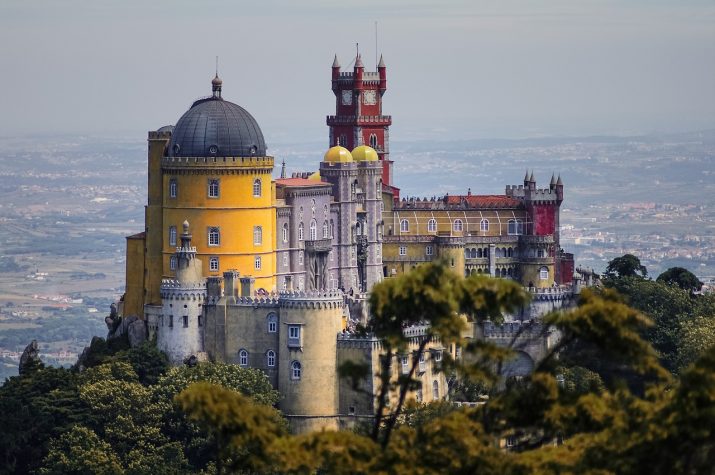 Not far from Lisbon lies the stunning royal sanctuary of Sintra – a Portuguese fairy tale of mountains, forests and castles that will take your breath away. Be sure to bring your walking shoes to be ready to enjoy the unique site full of colours and shapes amidst the mountain range.
Sintra Mountains and National Park
The Sintra Cascais Natural Park itself is located on the Portuguese Riviera and is was only established in 1994 as a Natural park even though it has been a protected area since the 1980's. It covers an area of over 145km2 including the Serra de Sintra Mountain Range and extending all the way to the coast and Cabo da Roca (the westernmost point of Mainland Europe).
The UNESCO World Heritage Listed Sintra-Vila
Hidden amongst the pine covered hills are extravagant palaces, opulent mansions and the ruins of an ancient castle, which make up this UNESCO World Heritage listed landscape. Some of the main attractions include:
The Castelo dos Mouros– the ruins of an ancient castle, offering wonderful views over the region.
The Quinta da Regaleira– A lavish mansion with fascinating gardens that contain hidden tunnels and secretive religious symbolism.
The Palácio Nacional de Sintra– A gothic palace that boasts an extensive history and ornately painted ceilings.
The Palácio Nacional da Pena (Pena Palace) – One of Europe's finest palaces and Portugal's seven wonders. It boasts an unmissable vividly painted exterior and an interior restored to reflect the decor in 1910.
How to get there
Getting to Sintra from Lisbon is hassle-free, as there is a regular train service between the two. Alternatively, we can also help you to organise a private driver and local guides for a day trip to get the most out of your visit.
Sintra may well be regarded as the best day trip from Lisbon and is a must do inclusion for your Portugal holiday plans. Enjoy a visit here on our Best of Portugal Small Group Journey, or we can help you to organise a private itinerary through Portugal to suit you.
Tags:
Sintra