The Best Places to Eat in Florence… Tips from a Local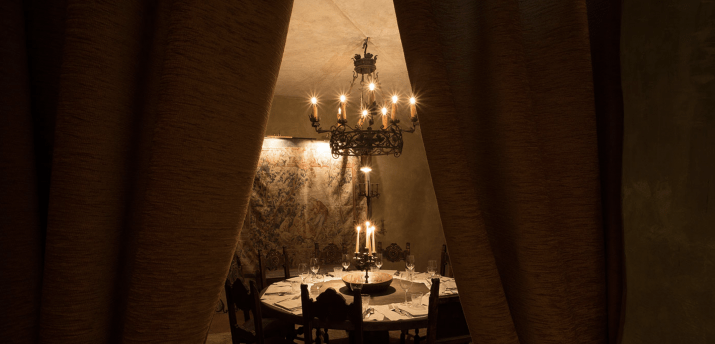 The capital of Italy's infamous Tuscany, Florence hosts many iconic masterpieces. From Renaissance art to spectacular architectural works like the Duomo. The city bustles with artistry and craft, culture and science, set amongst the enchanting rolling hills. We speak with Fabio, concierge at one of our favourite hotels in Florence, Hotel L'Orologio, about his local restaurant recommandations!​ 
What restaurants would you recommend to impress?
Il Locale if you are wishing to get amazed even before taking your seat in the restaurant you are in the right place. Il Locale welcomes its guests from the aperitif time at the astonishing bar where cocktails and drinks on the list are nothing to be taken for granted. The award-winning bar hosts an amazing vertical garden right on the top. The atmosphere is young, and bartenders speak English very well so will be able to guide you throughout your "wish to taste journey".  Once you get a seat in the restaurant, you can then start an amazing gastronomic experience with an à la carte menu or with a tasting six course menu that the sommelier can combine authentically with a wine pairing.
13 Gobbi is an authentic expression of the true Tuscany and Florentine cuisine with the utmost care of the quality of the ingredients. The atmosphere combined with a friendly service makes this restaurant a must during your stay in Florence. Here you will be able to immerse yourself in the specialties of our tradition; from the appetisers to the desserts they will be able to reenergise you for your next day in Tuscany.
Cucina Torcicoda is located in the heart of the Santa Croce district, where you will find Italian traditional cuisine with an innovative menu all put together with the best seasonal ingredients. Torcicoda allows you to choose either from a Napoli style Pizzeria or the fine dining Restaurant.
Read more tips from our local Florence insider, Fabio here:
xx

What is Les Clefs d'Or Italia?

Fabio Menta is a member of Les Clefs d'Or Italia (aka the International Union of Hotel Concierges "The Golden Keys"), which was founded in Paris in 1952.
Les Clefs d'Or is an association of professional hotel Concierges that aims to help improve and maintain the quality of service provided by concierge staff across hotels worldwide.
You can recognize Clefs d'Or Concierges by the keys displayed  on the lapels of their uniforms. These crossed golden keys are more than just the symbol of the association; they are the symbol of guaranteed quality service. While encouraging friendship and solidarity among its members, Les Clefs d'Or also teaches members to continually improve their professional abilities. It is the very solidarity of its members that gives Les Clefs d'Or great power on an international scale and allows its members to accomplish the impossible for their hotel guests: In Service Through Friendship.
Tags:
Italy
,
travel tips
,
Florence
,
Tuscany
,
Great Hotels
,
Northern Italy
,
rest