The Best Places to Stay in Tuscany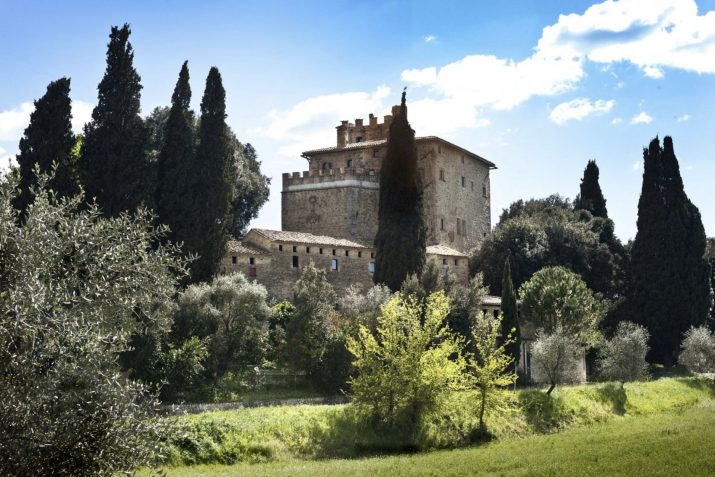 When you think of Tuscany, what comes to mind? Is it cypress trees, rolling hills and sunflowers fields, or perhaps wine tastings, Renaissance treasures and walled towns? Or probably all of these, because Tuscany is a variegated region that can satisfy any kind of traveller.
Tuscany is a huge area and so here we have compiled a few of the best places to stay in Tuscany that allow you to get the most out of the region without too much travel.
Florence
If this is your first time in Tuscany, Florence is a must do. Visit some of the most important masterpieces of Renaissance, such as the Michelangelo's David, the Botticelli's Birth of Venus, and the Dome of Brunelleschi. You can have a sip of the real Tuscany quintessence strolling through local food and craft markets, eating in a typical restaurant and tasting some great Tuscan wines.
Florence is also perfect to enjoy a day excursion to Chianti or to Bolgheri, two Tuscan high-rated wine regions, as well as to Lucca and Pisa or to Cinque Terre and the Gulf of Poets in the nearby Liguria region.
Our preferred hotel in Florence is:

A contemporary hotel with décor inspired by the magical world of Haute Horlogerie. Each floor pays homage to a maison of luxurious wristwatches: including Rolex, Vacheron Constantin and Patek Philippe.
Stay here on many of our tours that pass through Florence, including Tuscan Villages and Highlights of Italy (North).
Chianti and Montalcino in Val d'Orcia
These two valleys are perfect spots for wine lovers and connoisseurs. Accomodation styles range from staying in a small historical hotel located in a cute hamlet, or in an old abbey turned into a luxury resort. Wherever you choose, this place will be your starting point to discover the beauties and the tastes of these two stunning Tuscan wine regions. Indulge yourself in a wine tasting between the vineyards in a medieval castle, join in an immersive truffle hunt into the woods, and enjoy a flavorful Pecorino cheese tasting. The area also offers you the opportunity to stroll amongst medieval walls and masterpieces, in contemplation of the icondic Tuscan landscape surrounded by the rolling hills.
Our preferred hotel in Chianti is: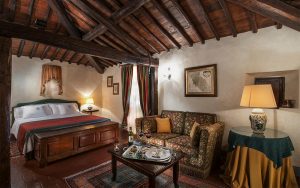 Once you discover this Tuscan retreat you will never wish to leave.
Our preferred hotel in Montalcino in Val d'Orcia is: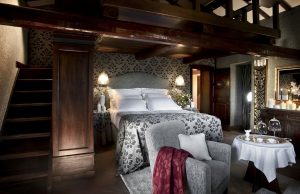 A boutique hotel that has been refurbished from abandoned buildings of the French aristocracy.
Explore these areas on our 2021 Tuscan Villages Small Group Journey. Find out more here.
Cortona
Cortona is a small charming walled town in Valdichiana, in the province of Arezzo in southern Tuscany, famous for being the movie set of the 2003 American romantic comedy, "Under The Tuscan Sun". For all die-hard fans, it is possible to externally see the private estate of the famous "Villa Bramasole" where many of the scenes were filmed.
But Cortona is also much more than this; a pleasant town to discover. You can visit Santa Margherita Sanctuary, patron of the city, and the Girifalco Fortress, both located at the highest point on the hill. Its local handmade craft shops and local restaurants mostly offer traditional local and Tuscan cuisine (the Chianina cattle, one of Italy's oldest, high quality bovine breeds is bred in Valdichiana). Thanks to the proximity of Florence, Chianti, Val d'Orcia and the Umbria region, Cortona is also a perfect central location for day excursions to these destinations.
Our preferred hotel in Cortona is: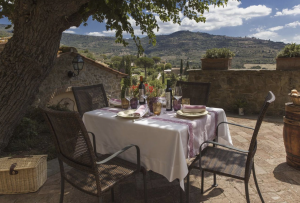 A Tuscan retreat in a home style with more intimate cottages sprinkled throughout the property, all with picturesque views of the countryside at your front door.
Explore Cortona at your own pace on a private itinerary tailored to suit your preferences.  Contact Us today.
Tags:
Chianti
,
Florence
,
Tuscany
,
Cortona
,
Montalcino