Your Guide to Creating the Perfect Amalfi Itinerary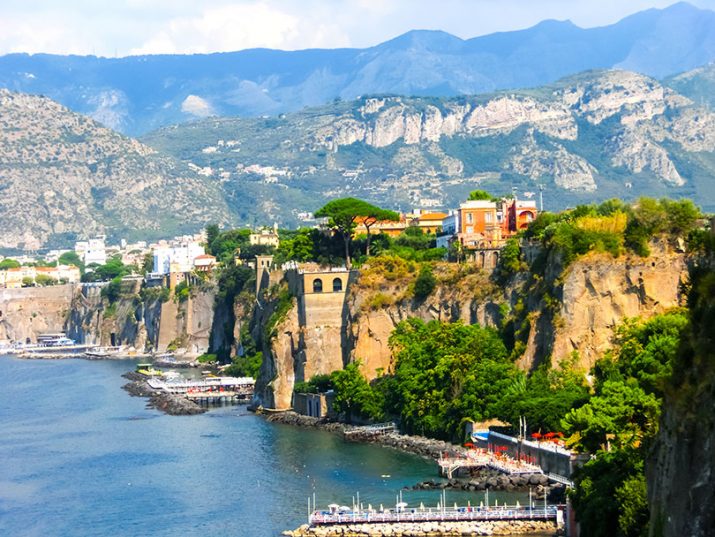 Creating the best Amalfi itinerary involves several factors. Consider the duration of your stay, where you'll base yourself, your budget, and how much time you want to spend traveling between daily activities and destinations.
The Amalfi Coast Highlights
Start your adventure by staying in Naples as the best access point to the Amalfi Coast. Here, you can explore the city's rich culture and history through a guided tour. Don't miss a visit to Pompeii, where ancient Roman life comes to life, and immerse yourself in Neapolitan culture with a Napoli pizza-making class. Learn more about Naples here.
From here, consider basing yourself in Sorrento, an accessible option with a variety of restaurants and shops. Read our insider insights on why to stay in Sorrento here.
For an unforgettable island experience, plan a full-day excursion to the enchanting Isle of Capri, and explore other islands like the hidden Flegrean Islands: Ischia, Procida & Vivara. We also recommend including a lemon grove visit to enjoy local specialties, including Limoncello, followed by a lunch in Ravello with magnificent views.
Balancing Relaxation and Exploration
Strike the right balance between relaxation and exploration. The Amalfi Coast offers a number of bustling beaches, but also a wealth of cultural and culinary experiences.
Practical Tips for Transportation
Navigating the winding coastal roads can be challenging, especially during peak season. Consider hiring a private driver to navigate the roads stress-free. Alternatively, public transport is available, but be prepared for potential delays.
Itinerary Ideas
Explore sample itineraries for various trip durations and budgets. Ormina Tours offers options like the Naples & the Amalfi Coast Small Group Journey, which can be taken as a private trip. Delve into culinary delights with the Amalfi Food and Wine Discovery itinerary. Or, embark on the "Island Treasures: Ischia, Capri, Procida, and the Amalfi Coast" adventure to discover the hidden gems of this coastal paradise, away from the tourist crowds.
Tags:
Positano
,
Amalfi Coast
,
beach
,
Pompeii
,
Amalfi
,
Sorrento