Naples Beyond Pizza: Culture, Art, and History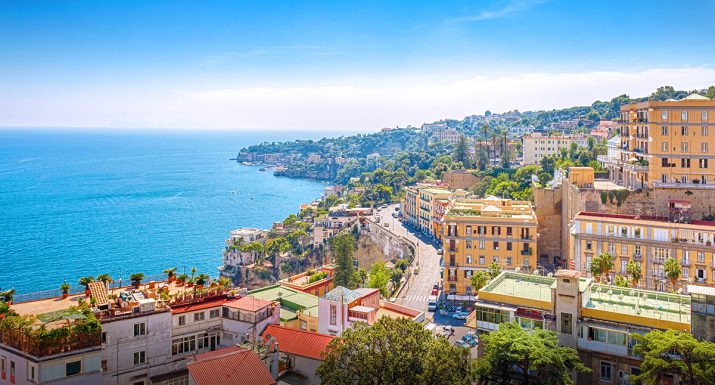 Discover Naples, a lesser-known historical gem waiting to be explored amidst the Amalfi Coast's grandeur. Uncover why Naples deserves a prominent spot in your Amalfi itinerary.
Exploring Naples
Naples is more than a gateway to the Amalfi Coast; it's a destination itself. Explore the historic heart of the city, with its labyrinthine streets and baroque churches. Dive into the local culture at bustling markets, such as Spaccanapoli, and savour Neapolitan pizza in its birthplace. Naples offers a deep dive into Italy's rich history and authentic traditions.
Naples: A Historical and Cultural Centre
Naples' historical significance cannot be overstated. From the Greek and Roman periods to the Renaissance and beyond, layers of history abound. Visit the Naples National Archaeological Museum to witness treasures from Pompeii and Herculaneum, and explore the underground tunnels of Napoli Sotterranea for a glimpse into the city's hidden past.
Why Naples Should Be in Your Amalfi Itinerary
While the Amalfi Coast's stunning scenery is famous, Naples adds depth and authenticity. It's where you'll find the soul of southern Italy. A lively street life, vibrant music scene, and thriving arts community. Make Naples a part of your itinerary to experience the heart and history of the Amalfi Coast.
Hidden Gems and Authentic Experiences
Naples offers a wealth of hidden gems, including the Naples National Museum's remarkable antiquities and the historic Santa Chiara complex. Don't miss a stroll along the scenic seafront promenade, Lungomare, and a visit to the iconic Castel dell'Ovo. It's also the best location to stay to access the famous sites of Pompeii and Herculaneum.
Practical Tips for Your Visit
When exploring Naples and the Amalfi Coast, consider using Naples as your base. It offers excellent transportation links to surrounding attractions. Be sure to try the local cuisine, including pizza, pasta, and seafood dishes, at authentic trattorias. Naples is the cultural and historical heart of the Amalfi; don't miss the chance to uncover its treasures.
These are just some of the reasons we include Naples as part of our popular tour 'Naples & the Amalfi Coast' – see the full itinerary for more details here. Explore Naples' history, culture, and hidden gems to make your journey even more enriching. Get in contact today.
Tags:
Naples
,
Pompeii
,
Herculaneum