Discover the Hidden Flegrean Islands: Ischia, Procida & Vivara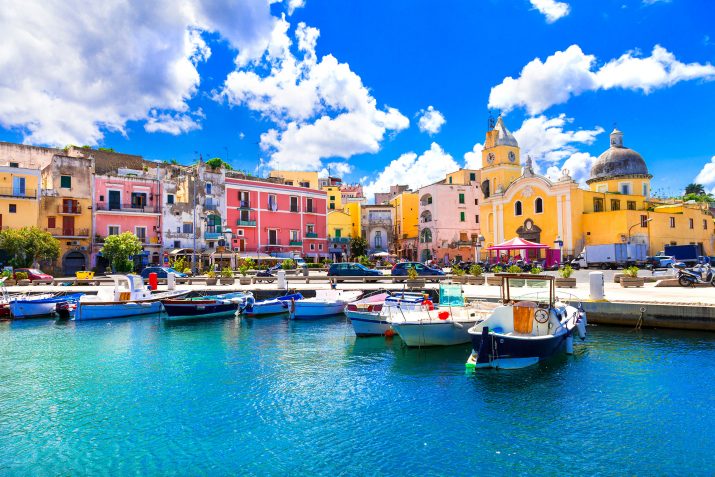 Welcome to the hidden Flegrean Islands – Ischia, Procida, and Vivara. These undiscovered gems offer a different side of Italy's coastal charm, away from the crowds. In this guide, we'll delve into the best things to see and do on each island, what they are renowned for, and the hidden gems that make them truly unique.
Ischia: The Island of Wellness
Ischia, the largest of the three, is a paradise of relaxation and rejuvenation. Renowned for its natural thermal springs and spa resorts, it's the ultimate destination for wellness seekers. Visit the famous Poseidon Gardens, soak in rejuvenating hot springs, and unwind on pristine beaches. Don't miss the picturesque town of Sant'Angelo and its hidden coves accessible only by foot. Ischia is your oasis of tranquility.
Procida: A Colourful Fishing Village
Procida is a vibrant burst of colours and authentic Italian life. Renowned for its colourful fishermen's houses, Procida feels like a step back in time. Explore the narrow streets of Marina Corricella, dine at waterfront trattorias, and savour the island's signature dish, "Linguine al Limone." Discover the hidden gem of Terra Murata, a fortified hilltop village with panoramic views, and experience Procida's timeless charm.
This tiny island was also named Italy's Capital of Culture for 2022! 
Vivara: A Natural Oasis
Vivara, the smallest and least-known of the Flegrean Islands, is a natural oasis of rare beauty. Connected to Procida by a narrow bridge, it's an untouched paradise for nature enthusiasts. Stroll through lush gardens, observe diverse bird species, and explore the ruins of a Roman villa. Vivara's hidden gem is its ecological sanctuary, home to rare flora and fauna, making it a must-visit for eco-conscious travellers.
Practical Tips for Exploring
For the ultimate experience, consider visiting all three islands. We recommend using local ferries to hop between the islands and maximise your adventure. It is important to note that many ferries do not run between October and May. Don't forget to sample local cuisine and indulge in fresh seafood, lemon-infused dishes, and Ischia's renowned wine.
Your adventure of the undiscovered Flegrean Islands awaits, offering relaxation, culture, and natural beauty beyond your wildest dreams. View our Islands itinerary for how you can best visit the islands and Amalfi Coast.
Tags:
Amalfi Coast
,
Amalfi
,
Ischia
,
Procida
,
Vivara