How To Create The Safest Trip Post COVID-19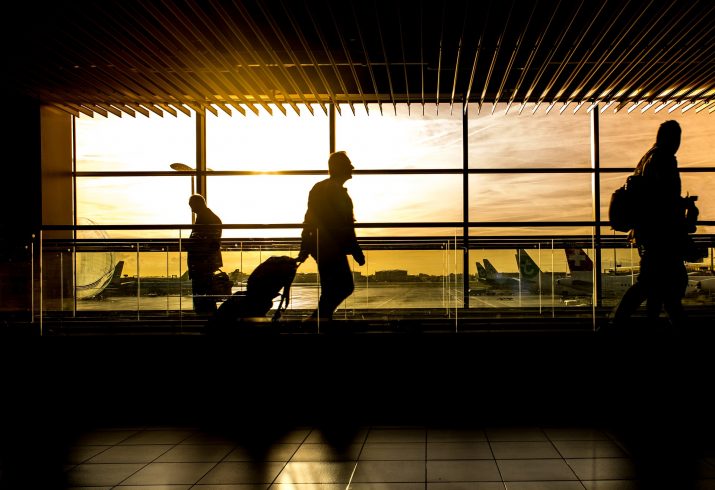 COVID-19 has changed the way we travel.  There are some restrictions that are enforced by specific, governed rules while others are based on personal choice.  At Ormina, we endeavour to help you travel safe post COVID-19. Here are some great tips…
Always travel with a mask or hand sanitiser
We can help prepare an itinerary that can minimise exposure to crowds, but we always recommend travelling with a mask and hand sanitiser.  It will be mandatory in some countries to wear a mask on public transport, restaurants or within sites such as churches and art galleries.  You may not always have access to soap and should carry hand sanitiser everywhere you go.
Book a private driver or rental car
Rather than using public transport or relying on the hygiene of taxis and their drivers, you should consider a private car and driver where possible.  This is a great way to make sure you travel safe post COVID. Most luxury car companies have stringent processes on maintaining the health and hygiene of their staff and customers.  This includes wiping down all touch points in the car, and the driver and passengers wearing masks.  Often a fresh, unopened bottle of water is also supplied per passenger.  We can organise a luxury sedan, minivan or minibus depending on your group size.
If you hold an International Drivers Licence and are comfortable driving in other countries, booking a rental car might be an alternative option.  Ormina Tours staff can guide you on the destinations where we recommend car hire and places where it may be easier for you to navigate the roads and parking.
Book tickets online
This will not only ensure you get the entrance time you prefer but also minimises the handling of physical tickets.  Many repurchased tickets will have a bar code that can be scanned from your phone.   Remember, with self-distancing laws applicable in many countries, there may be less people permitted to enter a site at any one time.  This may mean you could miss out if you do not pre-book.  Consider the earlier and later entrance time slots.  They may have less people and enable you to travel safe post COVID-19.
RESTAURANT RESERVATIONS
Our consultants at Ormina Tours not only know and recommend great restaurants but can also assist with reservations.  We can guide you on laws applicable to different destinations.  Some countries may only allow seated service.  Others may restrict the number of people at a restaurant.  You may prefer a degustation set meal, so you do not have to handle the menu.  Alfresco dining is a great, safe alternative to eating indoors.
BOAT CHARTERS
Private boat charters allow you your own space while exploring some amazing European travel spots.  Amalfi, Sardinia, Sicily and Croatia are all great destinations to spend a luxurious day, days or week with your own yacht and crew.  Food and drinks can be prepared and served on board.  Soak up the sun while swimming and snorkelling in crystal blue waters. A private boat isa perfect way to enjoy a safe trip post COVID-19.
PRIVATE ACTIVITIES
Book private activities.  A private guide means no large sightseeing groups. You will also have personal assistance in staying away from crowds.  Cooking classes can be done privately in a home; learning from a local, while eating a meal away from a crowded restaurant. An amazing authentic experience as well as a safe way to experience local culture post COVID.
DESTINATIONS
When deciding on your next travel spot you may consider destinations with a smaller population and with less tourists, or destinations that have had less COVID-19 cases.  You may prefer to stay in one or two places rather than continually move to different spots.  Here are some ideas:
MALTA
With an International Airport, it is easy to bypass larger European cities and fly directly into and out of Malta.  Full of history and natural beauty, Malta offers so much for everyone. Discover the prehistoric temples, dating back more than 6000 years.  Delight in the magnificent St John Co-Cathedral with a Caravaggio masterpiece.  Explore the gorgeous harbour, Blue Grotto and the fishing village of Marsaxlokk.  All of this with your own private driver and guide. Accommodation choices offer many small and boutique hotels such as Domus Zamitello or Palazzo Consiglia.  Valletta has many alfresco dining options for those who prefer to be outdoors.
SLOVENIA
A smaller old town and plenty of wide, outdoor spaces makes Slovenia an ideal destination for a safe trip post COVID-19.  With a private driver you can explore Slovenia at an easy and leisurely pace.  Offering natural treasures of pristine lakes, crystal clear waters, mountains, National Parks and picturesque villages, Slovenia provides the perfect and safe trip post COVID-19.
TUSCANY
Tuscany offers a great opportunity to safely travel post COVID-19.  Accommodation options vary from country 'relais' hotels to your very own villa.  A rental car is an easy option, making exploring the countryside even safer.  Smaller villages are the homes of wonderful wineries, fabulous food and much history with medieval walls, ancient monasteries and churches.  Thermal regions are a treat with hot springs and spas surrounded by spectacular scenery.
For more of Europe's best undiscovered destinations, read our blog here.
Ormina Tours work closely with our staff and travel partners in Europe.  We are kept up to date with travel restrictions and precautions implemented for your travel safety.  When International borders are open and travel is permitted once again, let Ormina Tours help you to create the safest trip possible, post COVID-19. Contact us today to start planning.
Tags:
Tuscany
,
Malta
,
COVID-19
,
safety
,
safe travel
,
Slovenia