Tips for Travelling with a Toddler in Europe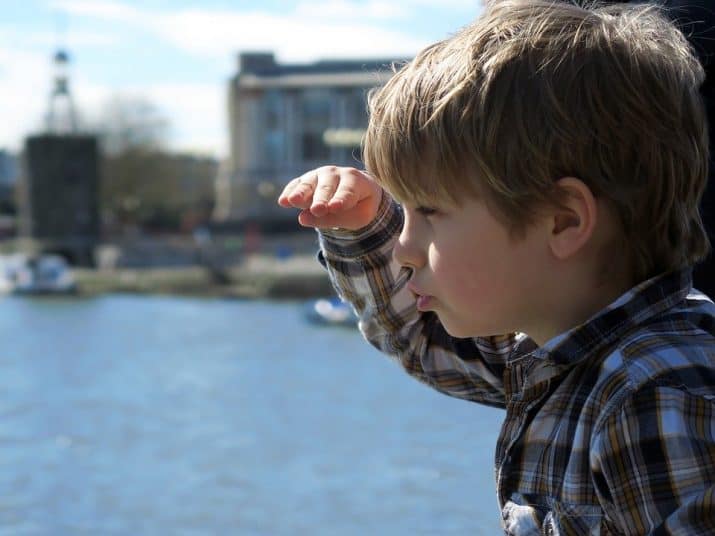 I love travelling so when I became a mother I was so excited to show my daughter the world I knew that my travel style would change.  She took her first plane trip at 4 months and by just 18 months, we had done 13 trips as a family.  Every trip must be adapted to fit in with her current schedule and mood but after a while you start to get the hang of it.  Here I have outlined some of my best tips for travelling with a toddler in Europe that will keep everyone happy.
Rethink Accommodation
Once my daughter became a toddler on the move, I preferred to stay in serviced apartments over hotels.  This allows you to have a kitchen and a separate room for nap time.  When considering an apartment, I strongly recommend you choose serviced apartments over a typical Airbnb.  The difference is babyproofing.  When you stay in someone's home, they have personal things all over. The more stuff in the apartment the greater risk for your child breaking something or getting hurt.  Plus, you will be exhausted from watching them every second.   Below is an example comparing a serviced apartment to an Airbnb.
Serviced apartments are also designed to be rented.  They include durable furniture and minimal decorative elements that are chosen for high use and occasional breaks.  Kitchens and bathrooms tend to have a minimalistic design and are cleaned to a high standard than owner run properties.  The bottom line is that you really need to inspect the photos to ensure it will work for your child's developmental stage.  Feel free to ask us for some recommendations, we inspect them all!
Work around nap time
When my daughter was an infant, she would sleep best in the carrier so we could use nap times to explore.  Once she moved to a single nap, we found things worked better for us when she was home for her nap.  Toddler nap and feeding times can change just about every month so each trip will be slightly different.  I really recommend sticking to their normal sleeping/eating routines as much as possible when travelling.  This gives them comfort and helps them adjust to all the changes that come with new places.  That being said, do build in a little tolerance for flexibility.  Travel is unpredictable. It is inevitable they will miss a nap or have a late lunch at some point – you do just need to go with the flow sometimes.
Embrace the Playground Stage
Toddlers love nothing more than being active and it's important for them to have that free time even when travelling. In fact, it will make your life easier.  Take advantage and explore the outdoors together.
Parks

European cities have some of the most beautiful parks and gardens. Seek out open spaces and let your child run and explore. One of my favourites is the Boboli Gardens in Florence, dating to the 15th century. These gardens were an inspiration for many palace gardens including Versailles.  There are plenty of interesting sculptures and hidden sections.  You can even download an audio guide to learn the history while they play.

Playgrounds

There is nothing more beautiful than seeing children from different cultures play together and Europe has some of the best playgrounds around. I tend to plan my excursions knowing we will pass a playground or two so she doesn't get too fussy while we explore the city sites. One of my favourites is Madrid Río waterfront park in Spain where you will find 17 different play areas that suit different age groups.  The designs incorporate environmental integration and aim to allow free form play.  They also have splash pads which can be a saviour during the heat of summer in Spain.

Picnic

Toddlers don't sit quietly at restaurants, at least mine don't, so picnic became our new go to. Europeans do picnics so well (wine always included) so why not embrace them. It's perfect for toddlers, they can run, they can explore and you can relax with cheese and wine.  One of the best spots is the Jardin des Tuilleries in Paris.  Designed by André Le Nôtre, the Tuileries gardens are a perfect example of elegant French design, with symmetrical paths in gravel and beautiful pruned rows of trees. The big lawns are ideal for picnicking and offer breathtaking views of all the main sites including the Louvre, Eiffel Tower, Musée d'Orsay and the Champs-Élysées.
The Ultimate Packing Guide for travelling with a toddler
Small Stroller – I advise taking only a small foldable stroller.   I tend to travel with a cheap umbrella stroller.  They are light weight, easy to fold, carry and manoeuvre.   The downside is they have no place for storage or rain protection.  If you want something a little more substantial, I highly recommend the Babyzen YOYO+ Stroller.  If folds down to fit in the plane overhead compartment, has good shade coverage and an optional parasol for rainy days.
Monitor – We typically stay in one-bedroom apartments and bring our monitor so we can keep an eye on things. TIP – Use command strips to hang the monitor on the wall.
First aid kit – include infant Panadol, Band-Aids, thermomotor, nail clippers and Nosefrida
1-2 books – for bedtime reading
Comfort objects – Only a few
A couple toys – I recommend small items like toy cars or people that can be brought out at any time. You can always buy new toys when travelling and we enjoy picking up small toys from around the world.  The imperative word is small!
Max 1 weeks' worth of clothes – we tend to find places to do laundry and do lots of it! One of the benefits of staying in a services apartment is they typically have a washer/dryer.
Sippy cup and any other food containers – I recommend Re-Play, perfect for on the go snacks.
Portable Highchair – Optional, this really depends on your child's age and eating style. When my daughter was 1-2yr we would bring the Pop 'N Sit.  While it is bigger than some travel chairs, it was handy for picnics which we did often.  Once she got a little older, it was easy for her to sit on a chair.  There are some more compact options like The First Years On-the-Go
Room thermometer – I always keep a little one with me, so I know how to dress them at night
2-3 Muslin cloths – These can be used as blankets, playmats, burp clothes or sun shields
Nappies – Only 4-5 days' worth and buy the rest while travelling
Nappy cream
Disposable plastic Nappy bags – For the smelly ones
Baby sunscreen
Sun hat
Baby Soap – Just a small container of it, you can always buy some
Sleep suit – Plus layers for cold nights
Baby cot sheet – Keep this in carryon if you are flying, I sometimes put it over the plane pillows or seat
Nightlight – Our little one liked to sleep with some light, so we always brought a little portable one.
Travel cot – Optional, you can usually get them from the hotel or apartment. We have the BabyBjorn one and bring it with us; it's light and can be carryon luggage.
Hand sanitiser – Squirt it on a wipe to make a disinfecting wipe. Disinfect everything on the plane and any changing stations you encounter.  Babies will touch everything and then immediately put their hands in their mouth.  Better safe than sorry.
What not the bring
Lots of nappies – you can buy then anywhere, bring only enough for 4-5 days
Lots of toys – toddlers do not need much, and they will be excited just to be someplace new
Dish soap or laundry soap – you can buy it there
Anything non-essential – fancy drying racks, towels, bath accessories, etc. You don't need them, and they will weigh you down.
Country vs City?
I love both at the toddler stage.  European cities are so fun for kids to explore with their extensive gardens, parks, and playgrounds.  The history of the cities makes them so tactile for kids to explore and everyone loves kids, so they will be well catered for.   One of the benefits of city travel is you do not need a car seat; I always arrange a private driver with a car seat from the airport and then we just explore on foot or public transportation.  Any excursions are easy to do on the train or with a private driver.  All drivers organised through Ormina Tours will have car seats available.
Country trips are also a wonderful family option.  My daughter was never great in the car so we would base ourselves in one spot and enjoy an excursion around nap time.  There were plenty of options even with that limitation.  We really enjoyed basing ourselves in one location for a couple weeks.  Long stays take the pressure off feeling like you need to do everything right away.  We could relax and really explore the region.  There are lots of properties that cater to families with small children and include full sized kitchens, pools, and plenty of gardens to explore.
Final thoughts
Remember the toddler stage is just a stage, and before you know it, you will be back to staying in luxury hotels and enjoying 3-hour private guided tours of art museums.  Right now, embrace the playground.  One of the aspects I have really enjoyed about the toddler stage is longer stays.  Previously, our longest stay in one location would typically be 4 days and now, we rent apartments for 2 weeks at a time.  It really feels like we get to know a city over that time.  You can find your local playground, coffee shop and get to know the neighbours. We even look forward to spending an evening in, just enjoying a glass of wine on our balcony.
The toddler years are the perfect time to live like a local while travelling.  If you would like some help planning your family trip don't hesitate to get in contact.  We are experts from experience and can ensure that your trip is seamless and stress free.
By Anna Jones – Ormina Tours' CMO and Co-Owner
Tags:
family
,
baby
,
toddler