Italian Stuffed Zucchini & Onions Recipe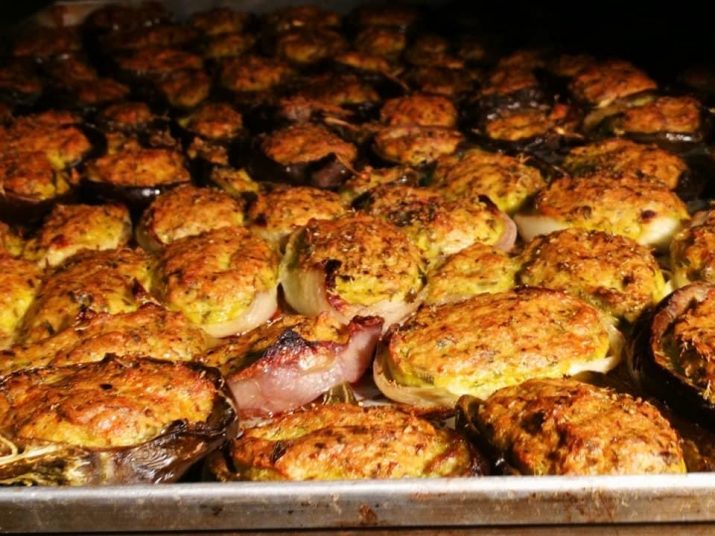 It's time to get cooking! Enjoy a number of recipes from our at home Italian chefs here. Juanita from Bari in Puglia has kindly shared her recipe for us to all make. Read our interview with Anna here.
I Ripieni

(
Stuffed Zucchini & Onions)
Formally known as 'le Zucchine e cipolle ripiene' (stuffed zucchini and onions) is locally known a 'i ripieni' which translates directly as 'the stuffed ones'. Enjoy this delicious and nutritious dish at home with a loving recipe from Genova, Italy.
Ingredients
5 large zucchini

2 white onions

A small loaf of bread, stale

Milk

1 egg

Marjoram

100g Parmigiano Reggiano, grated

200g sheep's milk ricotta

Dried mushrooms, chopped (soaked for 10 minutes before use)

Salt and pepper
Method
Wash the zucchinis and onions.
Cut the onions in half vertically and cut the zucchini into thirds.
Put the vegetables in boiling water, keep on the heat and cook for about 10 minutes after it comes back to the boil. Drain them and shock them in cold water to stop them cooking any more.
Remove the onion skin without breaking it and cut each part of the zucchinis vertically. Scoop out the pulp with a spoon and put the pulp in a pan with a little oil, add a little cooked onion and blend.
Now, add the mushrooms. Cook for about 10 minutes: the water must evaporate.
Leave to cool and pour the mixture into a bowl. Add an egg, some grated Parmesan, a sandwich
previously soaked in milk and squeezed, a lot of fresh marjoram and the chopped mortadella
and ricotta. Season with salt and pepper and mix well.
Arrange the vegetables neatly in a previously oiled baking pan. Fill the vegetables with the
zucchini mixture one by one. Sprinkle with oil and breadcrumbs. Bake for 30 minutes in a hot
oven. They should be served at room temperature and accompanied by a nice glass of white wine, perhaps a Ligurian Pigato!
Participate in a live cooking class with one of the cooks in this at home cooking community and enjoy making traditional Italian recipes with a local from your own kitchen.
Use the code: ORMINATOURS to get 10% off.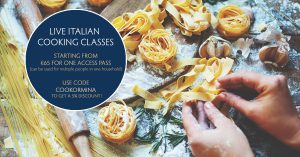 Click here for more information.
Tags:
Liguria
,
cooking
,
recipe
,
Genoa
,
Genova