Italian Home Cooking in Genova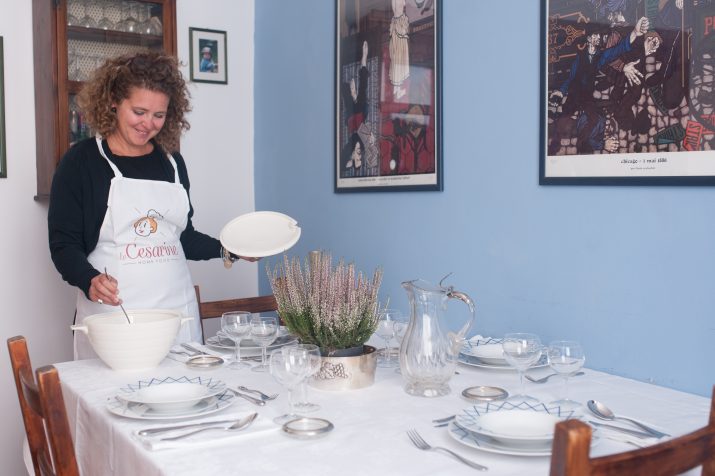 Ormina Tours proudly works with a network of home cooks across Italy to give our travellers a unique local experiences that immerses them in the traditional Italian culture.
Here we speak with Anna from Genova in Liguria about their journey cooking with guests from all over the world.
How did you become part of the home cooking community in Italy?
I've always been passionate about everything culinary. For me, it's so much more than just cooking… it's sharing with others, discovering recipes and hosting friends at home to try new things together. I became part of the home cooking community almost by accident, I saw one of their posts on social media a few years ago and liked the spirit of their message, so I sent an application. I've been doing this for three years now!
Which are your most requested Italian recipes?
In Italy, recipes are very regional. People visiting Liguria want to make basil pesto, focaccia and ravioli, for example. A lot of people ask me about recipes prepared all over Italy, like tiramisu and lasagna.
Which local recipe do your guests enjoy making in your cooking classes?
My guests are always very curious, and love preparing everything I offer, according to the season and what I typical to my region (I cook lots of fish and vegetables). Anchovies always go down well, as do stuffed vegetables. People love my pesto, too!
Did you cook during the lockdown? If so, what did you make?
My oven is on its last legs because of how much I've been using it over the last few months… it's on pretty much 24/7!! I have a sourdough starter so I make bread every week, semolina bread left for 12 hours. I make lots of biscuits too, from buttery 'canestrelli' to soft yoghurt ones, as well as cakes galore – I especially love ricotta and lemon. Now I've gotplenty of time at home, making my own bread is one of my favourite things to do, as well as other culinary experiments!
Which recipe would you like to share with us today?
As summer is coming in Italy, this is a typical local dish that I just love: 'le Zucchine e cipolle ripiene' (stuffed zucchinie and onions). Here in Genova, we just call them 'i ripieni', which literally translates to 'the stuffed ones' – click here for the full recipe.
Participate in a live cooking class with one of the cooks in this at home cooking community and enjoy making traditional Italian recipes with a local from your own kitchen.
Use the code: ORMINATOURS to get 10% off.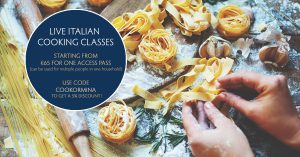 Click here for more information.
Tags:
Liguria
,
cooking
,
Genoa
,
Genova