Ormina Tours partners with Tour Atlas
Ormina Tours partners with Tour Atlas – Ormina Tours has recently partnered with the innovative Tour Atlas platform to help agents' better access and choice across both Ormina's Small Group Journey and FIT product.
Agents are finding it increasingly difficult to navigate through a sea of tour options for what suits their client best. This along with many travel agencies having allocated preferred suppliers, it can make it more difficult for boutique wholesalers to get their foot in the door.
"Our comparison guides have really helped agents to identify the value in our Small Group Journey product when compared to similar operators. By joining Tour Atlas we are now hoping to spread the word further and showcase our range of FIT product across undiscovered European locations, including Puglia, Sardinia and Corsica", says Ross Ioppolo, CEO of Ormina Tours.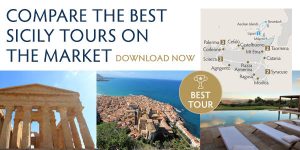 Tour Atlas is an independent, online tool built exclusively for travel agents, and was a finalist in the 2019 AFTA National Travel Industry Awards for Best Travel Agent Technology Platform.
Giving agents access to 1,000's of itineraries at their fingertips, the platform can now search for Ormina Tours Small Group Journey departures, as well as their FIT recommended itineraries with completely flexible departure dates.