Naples, Pompeii, and Herculaneum: Your Ultimate Guide to the Historic Trio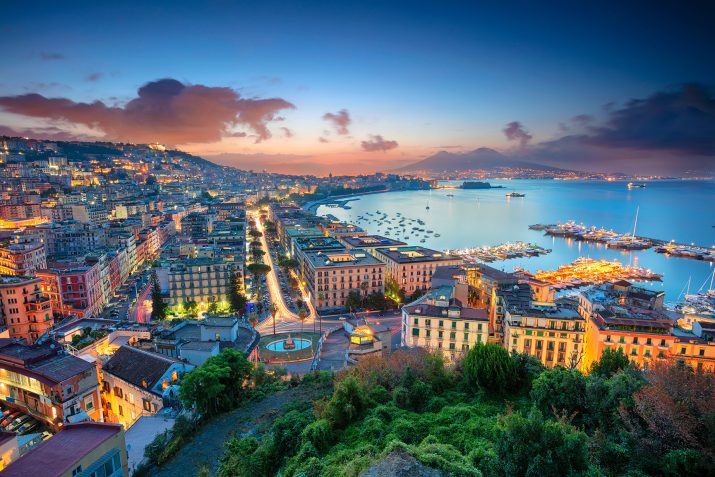 Welcome to your ultimate guide to discovering Naples, Pompeii, and Herculaneum—a trio of historic gems awaiting your exploration. These Italian treasures offer a journey back in time, where ancient ruins and vibrant culture harmoniously coexist. In this guide, we'll not only provide you with a comprehensive overview but also offer insider tips to ensure a truly memorable experience.
Exploring Naples
Naples, a city of captivating contrasts, serves as your gateway to this historic trio. While Naples is renowned for its iconic pizza, delve deeper to uncover its cultural richness. Explore the historic Spaccanapoli district, where narrow streets lead to architectural marvels, artisan shops, and authentic pizzerias tucked away in charming corners. Read more about discovering Naples on our blog here.
We recommend staying in our esteemed Ambassador Property – the 5-star Grand Hotel Parker's. Nestled in the vibrant city of Naples, known for its myriad of colours, the Grand Hotel Parker's invites guests to embark on an iconic journey. With 67 meticulously designed rooms and suites, this magnificent establishment stands as a testament to the city's rich heritage and unwavering commitment to unparalleled luxury.
Pompeii's Time Capsule
Pompeii, the most famous of the three, is an archaeological wonder frozen in time by the catastrophic eruption of Mount Vesuvius. Must-see attractions I the park include the Forum, Villa of the Mysteries, and the preserved casts of Pompeii's former inhabitants. For an exclusive experience, opt for a guided tour that provides deeper insights and access to restricted areas.
Read our blog on Pompeii here to discover more.
Herculaneum's Hidden Gems
While Pompeii often steals the spotlight, Herculaneum, its lesser-known sibling, offers an equally remarkable experience. This smaller, more intimate site reveals pristine homes, vibrant mosaics, and even organic materials like wood preserved by volcanic ash.
Insider tip: Explore Pompeii and Herculaneum early in the morning to avoid crowds and truly savour the site's unique atmosphere. Ormina can help in booking private guided tours with skip-the-line tickets for a personalised journey through history.
Tags:
Naples
,
Amalfi Coast
,
Pompeii
,
Herculaneum
,
Amalfi