Brilliant destinations to make your birthday trip memorable and unique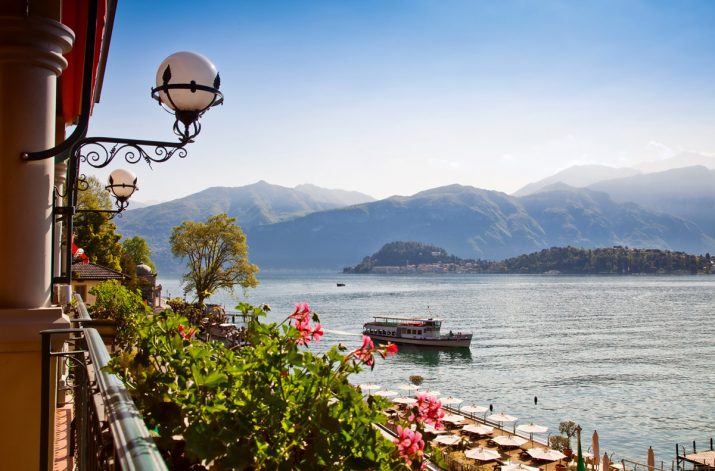 Whether it's a celebration for 2 or 20, a milestone birthday, or just because, Europe is the perfect place to celebrate your birthday in style. Here are some brilliant destination ideas to make your birthday trip unique and memorable for years to come.
Tuscany
A villa in Tuscany is the perfect destination for celebrating with a group. Spend your days tasting wines at the local wineries.  Learn to cook local delicacies with private cooking classes for your group.  Relax in a local thermal bath and soak up the health benefits.  It may possibly be the secret to staying young but definitely an experience to ensure your birthday is unique.  Consider booking a private driver to ensure this birthday experience is relaxing for everyone.
See some of our private itinerary options for ideas.
Taormina, Sicily
Taormina is a cosmopolitan, hilltop town with amazing views of the Sicily coastline and an ideal destination for any birthday celebration.  Choose between staying in town with its buzzing nightlife or the more quiet, beachside resorts. Explore the medieval streets, full of history. Enjoy a day trip to Mt Etna, complete with a driver in a 4WD.  And for a more memorable and unique experience, consider a small hike to the top. Choose from local wineries to add the final toast to your celebration.
Lake Como
With many towns and villages to explore, Lake Como offers a memorable and unique birthday celebration experience.  Visit the restaurant at Isola Comacina and dine like a star. This is a favourite of George Clooney and has hosted other notable people like Gianni Versace and Elton John. Visit the many amazing villas and their beautiful gardens.
Treat yourself with a stay at Grand Hotel Tremezzo or Villa D'Este.  Book a lake view room to make the celebration even more special.  You deserve it!
See our suggested 5-day itinerary for some ideas to help you plan.
Budapest
Budapest offers an eclectic array of brilliant experiences to make your birthday trip memorable and unique.  Enjoy the main sites of the city including Parliament House, Chain Bridge and Fisherman's Bastion, built for the city's own birthday celebration – 100 years.
Enjoy your very own birthday desserts at one of the many cafes serving scrumptious, sweet delights.  Want to celebrate at a Michelin star restaurant?  Experience this at lower prices than many other starred restaurants throughout Europe. Many regions in Hungary produce their own wines.  Choose from upmarket wine experiences like Faust Cellar, an underground cave labyrinth at Buda Castle.  Or search out a typical ruin bar, located in abandoned buildings, hidden in the old Jewish quarter.
Start planning with our recommended itinerary here.
Alberobello, Puglia
Spending time in the unique and traditional trulli houses in Alberobello will surely create a memorable experience for your birthday celebration.  With their characteristic cone tops, the stone houses are spread across the Apulian town.  Alberobello is also in easy reach to other popular Apulian destinations.
A private cooking class is perfect for any number of people and you will walk away with hands on knowledge of cooking like a true Puglia local with dishes such as Orecchiette Pasta.  Visit Polignano a Mare, beautiful with its pristine turquoise water or other seaside towns for some envious views.
Our Enchanting Puglia tour encompasses the best of the area, find out more here.
Amalfi Coast
The coast of Amalfi has long been a favourite choice for those want to create amazing lifetime memories.  This bucket list destination is a brilliant idea to make your birthday trip memorable and unique.  Choose between Sorrento, Positano, Amalfi (or all of these wonderful towns) for your perfect celebration.
The cliff side towns offer restaurants, bars, shops and jaw dropping views.  For something a little more special, charter a private yacht and indulge in champagne while finding gorgeous swimming holes in the crystal waters.
Our Amalfi Coast Wine Experience curated with The Grand Wine Tour is the perfect place to start.
Small Group Journey
Ever considered what it would be like to enjoy a group tour experience but with your specially chosen group?  For larger groups, a Small Group Journey could be the ideal way to make your birthday trip memorable and unique.  With up to 10 people you can experience a perfectly tailored itinerary, showcasing multiple stops in a selected region.  The co-ordination of transport is taken care of and all you need to do is sit back, relax and let your private driver and guides create the perfect experience.  Choose between our shorter tours like Best of Portugal or Piedmont: Food, Wine & Truffles or explore further with longer tours like Beautiful Croatia.
Whatever the celebration, we're here to help you plan a unique and memorable European trip. Get in contact today.
Tags:
Tuscany
,
Sicily
,
Amalfi Coast
,
Lake Como
,
Taormina
,
Budapest