3 stunning Italian properties, perfect for group stays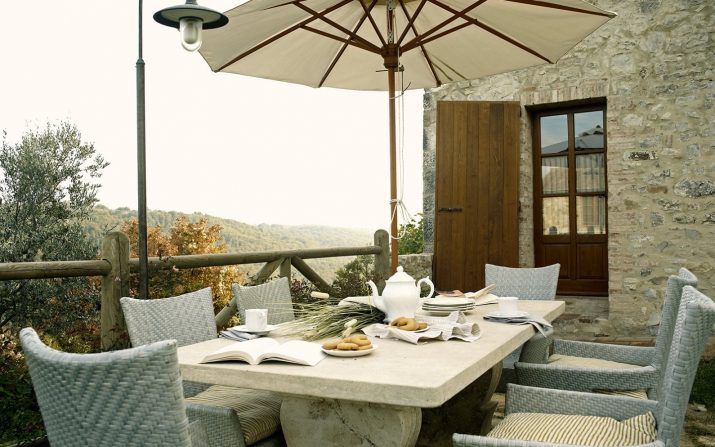 We've put together a list of stunning Italian properties that are perfect for group stays. Travelling with a group of friends is fun and the perfect way to create shared experiences. However, we all want our own space too! Here are a number of the best properties in Italy that are perfect for accommodating groups, where you can enjoy time spent together as well as the chance to unwind in privacy.
Monvigliero Vineyards Villas, Langhe Wine Region, Piedmont
This hotel is owned by Scarpa Winery. The property includes four villas with a central outdoor pool where you and your friends can relax together. It is framed by the endless UNESCO World Heritage vineyard landscape.
You can rent the Villas as a whole, sleeping up to 40 guests, or individually, sleeping 8-14 guests in each Villa. This makes  it the perfect spot to enjoy Piedmont wineries and restaurant experiences.
Borgo di Pietrafitta Farmhouse, Chianti, Tuscany
For a group trip to Tuscany, staying in a Villa should definitely be on the cards! This property is a beautiful farmhouse settled in the heart of the Chianti. There are 15 small, medium or large apartments with 8 exclusive bedrooms. The borgo has a unique medieval identity. There is also a winery and reserved spot for a BBQ, perfect for grilling excellent Tuscan meats over a glass of wine with friends.
If you want to be surrounded by nature and relax in peace and quiet, then this is the perfect place to stay. Yet you are also able to enjoy the infamous Chianti region with its incredible wineries, characteristic villages and typical restaurants.
If you are looking for an off the beaten path, authentic Italian family homestay then Tenuta Cocci Grifoni is perect for you. The guesthouse was built in 1933, and the family now welcomes visitors to their winery to share the familial estate.
With two guest apartments that boast fully-equipped kitchens, and a communal garden that connects to the heated outdoor pool. You and your friends will be able to enjoy your privacy as well as create truly memorable Italian experiences with the Cocci Grifoni family and their vineyard.
Tags:
Hotels
,
friends
,
groups
,
villas
,
best