Villa Treville Positano Review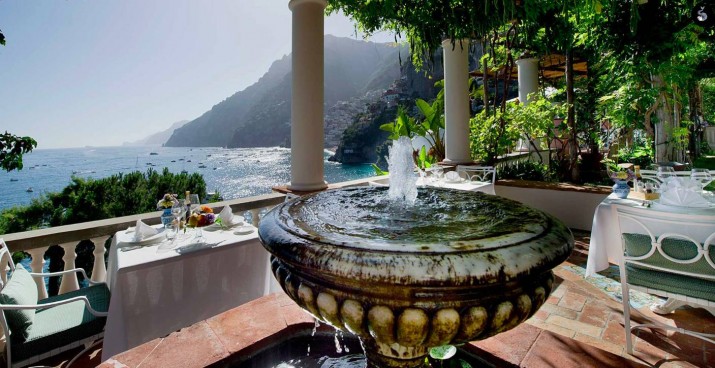 Villa Treville Positano Review – While Positano can speak for itself in terms of charm and beauty, the Villa Treville is by far the most gorgeous hotel I have ever stayed at! It's so tranquil and has such glamorous décor, I tuly felt like I was in heaven.
As soon as I arrived I was given a tour of the hotel before being shown to my own villa, which was spectacular. Uniquely decorated, you feel like you are staying in someone's beautifully decorated home instead of a hotel. I also had an amazing terrace with a great view of the coastline. Make sure you take time to actually explore the villa itself because it has so much to offer, like a small rocky outcrop for sunbathing and a natural cove for swimming. It truly epitomizes Italian style. Find out more about the Villa Treville here.
 
View from the Villa Treville
The Villa is run by the most professional team with the staff really know how to make you feel welcome… but not only that – pampered! The service is just fantastic, I could find no fault. The self serve bar and nice touches, like having free small bites to each in the kitchen, really made you feel at home, rather than everything being a 'transaction'. Dining at the Beach Club was also fun, with fresh food and, I believe, a lot of fruit and veges are actually grown at the Villa.
 
Villa Treville Positano
If you want to head into town (I almost didn't want to leave) they have a private boat that takes you to your destination and back in less than 5 minutes. Getting the taxi certainly takes much longer, and you don't get the breathtaking views as you ride by boat.
The Villa Treville really delivers on every level. The combination of location and the hotel itself simply made this the best holiday I could treat myself to. Truly stunning.
Contact us to get a quote on the Villa Treville or any other hotel in Europe. 
Tags:
Positano