The Grand Wine Tour Series: Bortolomiol
In 1949, Giuliano Bortolomiol founded Bortolomiol winery in Veneto, in the territory of Valdobbiadene DOCG, where Prosecco with the highest quality certification is made.
This zone encompasses fifteen towns located in a steeply terraced, aesthetically beautiful territory, and the winery sits in the town of Valdobbiadene itself. Today, Bortolomiol is run by Giuliano's four daughters, Maria Elena, Elvira, Luisa, and Giuliana. They honor their father with their flagship wine, Cuvée Del Fondatore. This Valdobbiadene DOCG Prosecco Superiore Brut is a single-vineyard wine made from grapes grown in San Pietro di Barbozza; it is a cru wine that uniquely expresses the land and terroir.
Bortolomiol's family principles have remained unaltered since its founding: to produce high quality products and support the promotion of their territory. For the Bortolomiol women, this means greater territorial awareness and projects centered on sustainable agriculture. For example, an important part of this area's heritage was sericulture (cultivation of silkworms for the production of silk) in the early 1900s. Bortolomiol keeps this part of the local culture alive with the restoration of Parco della Filandetta, an old silkworm factory now owned by the family and located in Valdobbiadene's historical center.
Finally, Bortolomiol supports humanitarian projects. Several years ago, they were a partner in a project in Benin, Africa called "Donne per le Donne," which works for the integration of women in the entrepreneurial world. They are also active in "Wine for Life", the most successful AIDS care program in sub-Saharan Africa.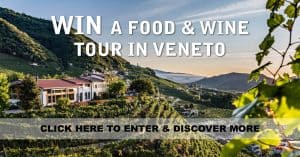 Why you should visit
Female-led winery that is actively increasing the role of women in wine
Award-winning producer of Prosecco DOCG
Explore Parco della Filandetta, an open-air wine & art farm
Bortolomiol offers three different experiences in the heart of Valdobbiadene designed for wine lovers who want to discover our production of Prosecco Superiore DOCG and the history of this area nominated to become a UNESCO World Heritage Site.
All content courtesy of The Grand Wine Tour.
Tags:
UNESCO
,
Veneto
,
Prosecco