The Grand Wine Tour Series: Cascina Chicco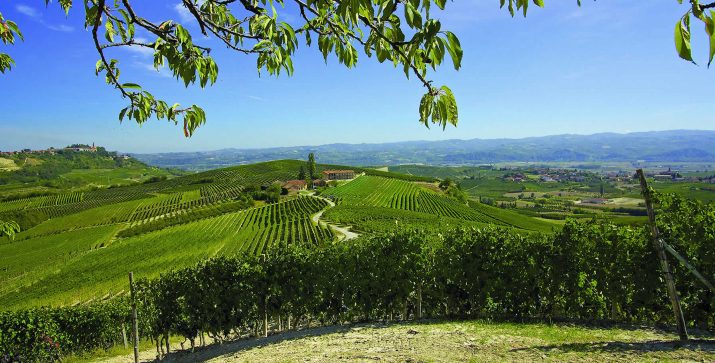 Cascina Chicco has been making wines in Roero for three generations, since founder Ernesto Faccenda planted vineyards of Nebbiolo and Barbera in the 1950s.
In the 1980s, Ernesto's son Federico modernized the winery, and today, he and his sons Enrico and Marco work together to produce wines of great quality. They expanded production by selecting lands that best express the unique characteristics of native grape varieties, and now their vineyards extend from the Roero to the territory of Barolo.
Their wines range from white Roero Arneis and Favorita to red Barbera, Nebbiolo-based Roero and Barolo DOCG. They always strive to produce high quality, traditional wines and strengthen the family traditions that have made Cascina Chicco a leader in the Roero territory. The winery has recently been renovated, featuring an extensive wine cellar excavated under the original farmhouse and vineyards.
It is a labyrinth of barrel and aging rooms, corridors for storage and wine racks, and niches excavated into bare rock for conserving historical vintages. At its center lies the heart and soul of the wine cellar: The Wheel Room. Designed with a dozen arches and topped with a cupola which represents the wheel of the Roero, the symbol of the medieval lords who ruled these lands. Wine travellers have the chance to tour the impressive cellars and taste Cascina Chicco's wines in the spacious tasting area above.
Why you should visit
Landmark winery of the Roero and Langhe areas
Taste native grape varieties
Stunning underground cellar
Cascina Chicco welcomes visitors to its new tasting room. An ample location, artfully restored, where the history of the winery is suffused. The wine counter is the same that Ernesto and Federico Faccenda used at the family delicatessen, along with the legendary hand-crank Berkel slicers. From the tasting room, you can go down and visit the cellar or enter the wide reception hall, available for large groups and events.
Enjoy Cascina Chicco Winery as part of your next Italian itinerary, or see our

Piedmont: Food, Wine & Truffles tour.

 
All content courtesy of The Grand Wine Tour.
Tags:
Piedmont
,
The Grand Wine Tour
,
DOCG
,
Roero
,
Barolo
,
Barbera
,
Favorita
,
Roero Arneis
,
Langhe