Step Outside Prague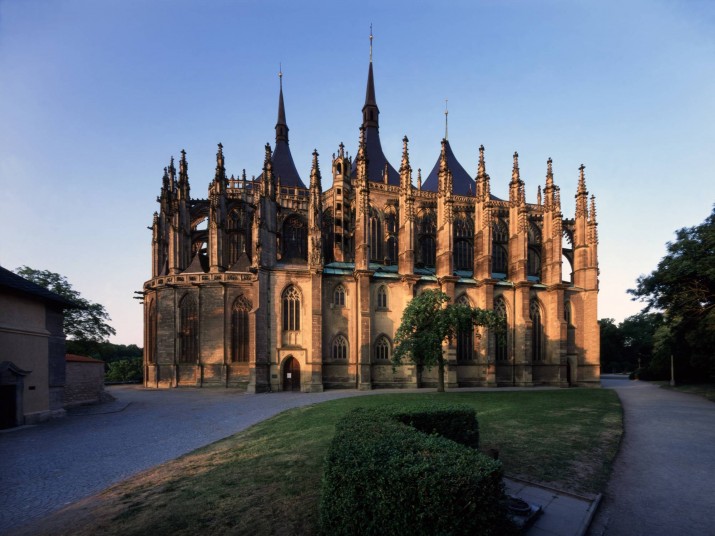 Step Outside Prague – Beautiful Prague, the historical capital of the Kingdom of Bohemia that was (for periods) an important city of the Holy Roman Empire, the House of Habsburg and the Austro-Hungarian Empire. Whether you want to explore in your available leisure time in our Berlin to Budapest Small Group Journey, or perhaps plan a Private Journey of your own… here are some great ideas to step outside the capital.
Kutná Hora and Sedlec
Had history taken a different turn, the monastic settlement of Kutná Hora could have become the capital of Bohemia and usurped Prague's importance and contemporary fame. Kutná Hora thrived for centuries, thanks to its industrial silver mining and political clout, and today it remains the home of several impressive Gothic churches and a valuable archive. The nearby town of Sedlec is the location of the Cathedral of Assumption of Our Lady and Saint John the Baptist and the Sedlec Ossuary, often known as the "bone church", and together the two towns comprise a World Heritage Site.

Sedlec Ossuary
Český Krumlov
The picture-perfect alleys of Český Krumlov, a small city in the south of the Czech Republic near its border with Austria, enchant everyone who visits. We often arrange custom excursions to this historical town, which is also protected as a World Heritage Site for its beautifully preserved city centre. This recognition has caused the town to thrive, now hosting many cultural events and festivals throughout the year. In between sightseeing, shopping, and dining, it's worthwhile to make a visit to the expressive exhibits at the Egon Schiele Art Centrum, named after the famous artist who once lived in the town.

Český Krumlov
Tags:
Prague
,
Sedlec
,
Kutná Hora
,
Český Krumlov