Ormina Tours unveils their new Bologna City Break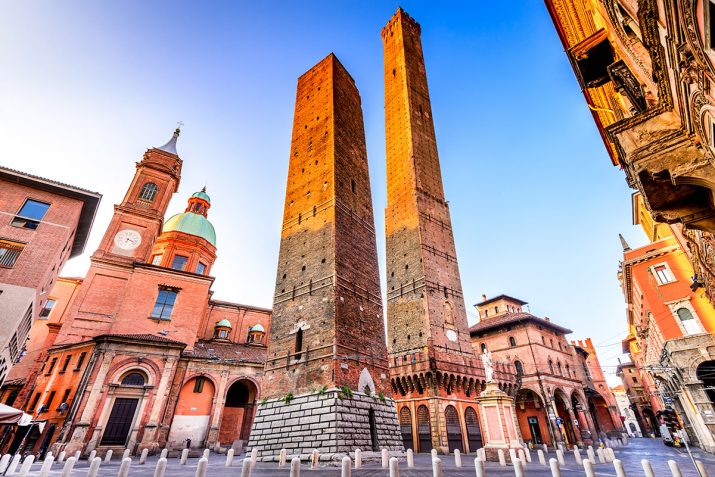 Listed by the New York Times as one of the best travel destinations for 2018, Ormina Tours has now launched a new Bologna City Break Package that includes the surrounding Emilia-Romagna region. Read why you need to visit Bologna here.
The tour will take place over 6 days, where travelers will discover the region's capital, as well as exploring must see towns, such as Ferrara, – the UNESCO listed town famed as an intellectual and artistic centre during the Italian Renaissance – and Ravenna – the capital of the Western Roman Empire boasting 8 UNESCO listed monuments. Read more about the tour here.
Foodies will have enough leisure time to explore the newly opened Eataly World, the largest agri-food amusement park in the world. The tour also includes a full day gastronomy excursion where guests will visit Parma's world-famous Prosciutto and Parmesan cheese factories, as well as a Balsamic vinegar factory tour in Modena.
Featured hotels include the 5-star Grand Hotel Majestic Già Baglioni, set in an 18th Century palazzo, and the antique 4-star Hotel Corona D'oro. As some of the oldest and most prestigious properties in Bologna, guests will be delighted to find original designs mixed with enchanting details during their stay.
Car buffs will be fortunate enough to visit the famous automotive factories/museums of the World's most prestigious brands, including Ferrrari (Maranello), Lamborghini (Sant'Agata) and Ducati (Bologna).
"Bologna has something for everyone. It offers a fusion of elegance and culture, with bustling food markets, and impressive contemporary and traditional art, architecture, and entertainment," says Ross Ioppolo, CEO of Ormina Tours. "We are excited to unveil our new tour and take clients on an extraordinarily unforgettable journey across the Emilia-Romagna region".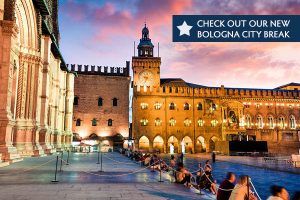 Tags:
Food
,
Wine
,
Bologna
,
cars
,
Press Release
,
New Tour
,
City Break
,
motorcycles