Ormina Tours Launches Captivating New European Journeys for 2024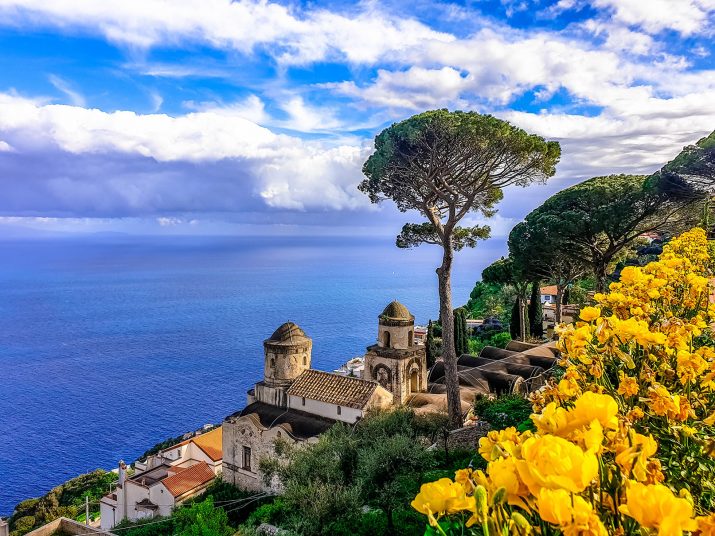 Monday 7 August 2023. Sydney, Australia. Ormina tours is thrilled to announce the addition of three enchanting new tours to their illustrious line-up for the 2024 season. Elevating the art of travel, these meticulously designed itineraries immerse adventurers in the rich cultures, picturesque landscapes, and culinary delights of Naples & the Amalfi Coast, Tuscan Villages, and the Best of Portugal.
Experience the allure of Southern Italy like never before with a captivating journey to Naples & the Amalfi Coast. Wander through the charming streets of Naples, a city steeped in history and vibrant energy. Traverse the breathtaking Amalfi Coast, where dramatic cliffs meet azure waters, and explore hidden coastal villages that exude timeless charm. From savouring traditional Neapolitan pizza to basking in the golden rays of the Mediterranean sun, this tour promises an unforgettable immersion into la dolce vita.
Tuscan Villages: Unveiling the Essence of Rural Elegance
Immerse yourself in the tranquil beauty of Tuscany's countryside as you embark on a voyage of the best Tuscan Villages. Meander through idyllic landscapes adorned with rolling hills, vineyards, and cypress trees. Discover the heartwarming essence of rural life as you visit charming villages frozen in time, where artisans still practice ancient crafts. Indulge in sumptuous wines, artisanal cheeses, and farm-to-table culinary delights that capture the true spirit of Tuscany.
Best of Portugal: A Tapestry of Heritage and Discovery
Journey to the western edge of Europe and explore the captivating tapestry of Portugal's rich heritage. From the historic streets of Lisbon to the sun-soaked vineyards of Porto, and the grand palaces amongst the nature in Sintra, the Best of Portugal tour unveils the country's diverse treasures. Immerse yourself in the soul-stirring melodies of Fado, traverse ancient cobblestone alleys, and delve into the mysteries of Portugal's seafaring past. With its blend of cultural immersion and breathtaking landscapes, this tour offers an unparalleled exploration of a nation defined by its storied history and vibrant present.
European Luxury Travel Leaders
Ormina Tours continues to lead the market in European small group travel with guaranteed departures of 2 passengers, and intimate group sizes of no more than 10 passengers – the smallest group size on the market – exquisite four- and five-star properties, and a strong focus on authentic experiences.
Limited Time Earlybird Special
To ensure travellers can secure their desired tour, Ormina Tours is offering a limited time Early Bird Deposit promotion. Travellers can secure their spot with a reduced deposit of only $250 per person. This limited-time offer allows your clients to ensure their dream journey without the price-tag. View the full Terms & Conditions here.