Why We Love Hotel Art by the Spanish Steps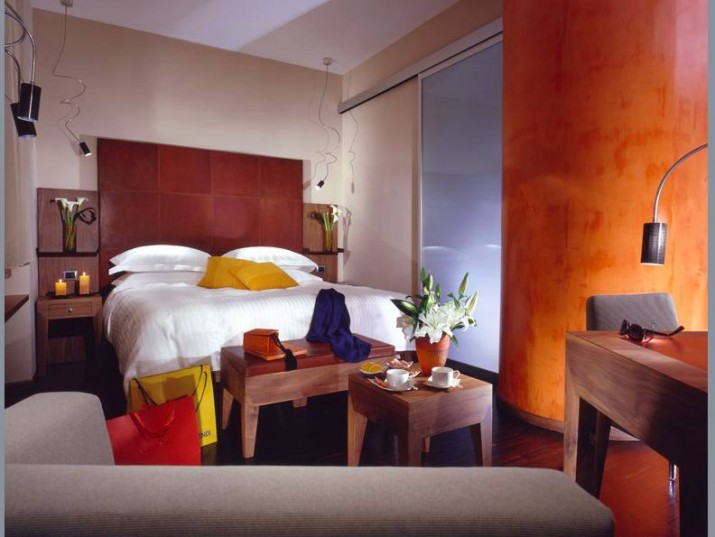 Why We Love Hotel Art by the Spanish Steps – On our recent Italy trip we were lucky enough to stop by one of our favourite 4 star hotels in Rome for a few nights. And I am so glad we did! I have always held a place close to my heart for this hotel, and staying here again reminds me of why.
Here are just some of the reasons that Hotel Art by the Spanish Steps is a fantastic spot to set up camp when exploring Rome!
A Hidden Treasure
Tucked away on Rome's beautiful and quiet Via Margutta and adorned by luscious vines, and cobbled streets with art inspired stores. There are some great surrounding cafes and just in then next parallel street, Via del Corso, you can find some fantastic shopping.
Art Inspired
Via Margutta is a beautiful quiet street known for its artistic community and specialist art focused shops. So it's only fitting that this hotel reverberates these qualiites. In fact, Hotel Art is Rome's first art inspired property. The lobby features a wonderful vaulted ceiling that hints to the building's historical past as a Catholic School but this is where comparison's end. Each of the 3 floors and 46 rooms are styled with splashes of green, orange or blue which complement the simple minimalistic furnishings.
Location, Location, Location!
The name really says it all… you can't get much closer to The Spanish Steps (10min to be exact), but that's not all! It's also just 7 minutes from the Piazza del Popolo and 12 minutes from the infamous Trevi Fountain. If you're up for the walk it's also only 1.6km to Piazza Navona, Rome's second favourite square after St Peters. Want to venture further? Easy. You'll find the nearest metro stop just 400m up the road!
Value for Money
This hotel is perfect for guests seeking a boutique styled property with excellent location in the 4-star budget price category. Ranging from between €200-€250 per night, this is a surprising property that, despite the modest size rooms, offers guests incredible value and a comfortable stay. In addition, the sauna, steam bath, treatment rooms and gym provide facilities not often found in hotels of the category!
For a detailed review of the property, read our review here. Or view the property in depth on our Preffered Hotels page here.
Contact us to get a quote on the Hotel Art by the Spanish Steps or any other hotel in Europe.
Tags:
Hotels
,
Rome
,
Great Hotels