Food and restaurants in Ragusa, Sicily
Across Italy you will find different regions with varying specialties in food and flavours. Sicily too is well known for its cuisine, steeped in history. The Mediterranean island infuses staple flavours of capers, tomatoes, olives and aubergines – all home grown and locally sourced.
Ragusa itself is distinguished as it does not include many fish dishes, rather featuring corn, meat and legume dishes with various types of cheeses. Some of the main dishes you might want to try include:
Scaccia – a starter flat bread stuffed with ricotta cheese and inions, sausage, tomatoes or eggplants
Macco – an ancient bean soup
Cavati – a special type of pasta (or ravioli) with pork meat sauce
Mucatoli – delicious biscuits stuffed with dried fruits
While wondering the streets you will find plenty of places to try out the local food and indulge your tastebuds. Here are a handful of places we recommend you grab a seat at:
Ristorante Locanda Don Serafino, Ragusa Ibla
2 star Michelin
Via Avvocato Giovanni Ottaviano, 13, 97100 Ragusa RG, Italy
Phone: +39 0932 248778
http://www.locandadonserafino.it/ristorante/
Not your everyday dining experience, this restaurant is carved into a cave. The Michelin star restaurant is guaranteed to serve food of the highest order, with the chefs working to match the local culture and flavours. With a wine cellar of more than 1000 wines, spirits, a cigar list and an exclusive luxury suite, the restaurant offers an exclusive experience.
Duomo Ristorante, Ragusa Ibla
2 star Michelin
Ibla, Via Capitano Bocchieri, 31, 97100 Ragusa RG, Italy
Phone: +39 0932 651265
Situated in a baroque style street with the unmistakable dome of the Duomo of Ibla in the background. The value in unbeatable – try the €60 option, which entitles you to three courses with matched wines, where you will also receive pleasant extras before each course!
I Banchi, Ragusa Ibla
Via Orfanotrofio, 39, 97100 Ragusa RG, Italy
Phone: +39 0932 655000
The kitchen at I Banchi is an inspirational masterpiece, with pastas, meat, fish and vegetables selected and transformed into some of the greatest Sicilian culinary traditions with a modern twist.
While the food is seriously delicious, the atmosphere is much more casual and relaxed, You can also check out the great shop next door selling wide range of classy foodstuffs.
Ristorante Pizzeria Il Barocco, Cucina Tipica, Ragusa Ibla
Via Orfanotrofio, 27, 97100 Ragusa Ibla RG, Italy
Phone: +39 0932 652397
http://www.ristoranteilbarocco.it
A laid back pizzeria with an accompanying restaurant for those who want a bit more of a casual experience. Traditional and genuine, they offer a great selection of local, home-made wines, as well as spectacular service. Kid friendly, unbeatable price and quality.
Ristorante "La Fenice", Ragusa Superiore
1 star Michelin
Via Gandhi, 3, 97100 Ragusa RG, Italy
Phone: +39 0932 604140
http://www.lafeniceristorante.com
Where the science of cooking is made into art, this 1 star Michelin restaurant takes the simplest raw ingredients and serves them with respect and refined technique. All dishes are served in an immaculate style, you'll be gagging to upload your photos to Instagram.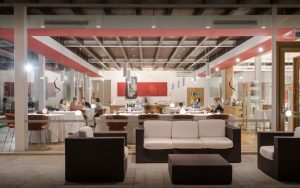 Visit Sicily and indulge in the local food, culture and wine on our Sicily Bella Tour.
Tags:
Italy
,
Sicily
,
restaurants
,
reccommendations
,
Ragusa
,
good food
,
top tips