Emblem Hotel in Prague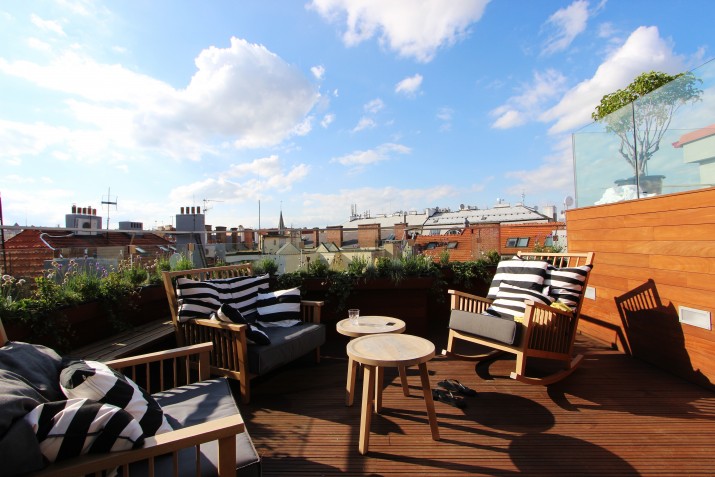 I just had a fantastic stay at the Emblem Hotel in Prague.  As soon as I walked in the door I was greeted by the incredibly friendly staff who were surprisingly not behind a reception desk but instead lead me to a comfortable seating area for a check-in.  This is all part of their mission to create a hotel that is less 'lock yourself in your room' and more come out into the beautifully furnished common areas and be a part of the community.
The Emblem has a similar model to the Soho House where locals can become a member and use their lounges, conference rooms and communal spaces to host a meeting, party or just have a space to unwind.  The areas are free for all guests to use and I must admit as a traveller who is also working, I loved being able to sit in the spa and check emails!
They even have a kitchen that serves coffee, wine and light snacks and includes a full kitchen behind the wall for catering events.  The conference rooms are constantly in use and while I was staying they hosted the launch of the new Dior collection and had a local artist talk about the incredible modern art scene that is growing in Prague.
The rooms are well….sexy.  The back-lit bed, marble bathrooms and comfortable seating area proves they spared no expense when fitting out the rooms.  The hotel is covered in art work borrowed from local galleries and really showcases some of the best modern art coming out of Prague.
Last but not least comes the restaurant.  George Prime Steak has quickly become the leading restaurant in Prague and it's clear to see why. Beautifully decorated it's not what you would expect from a hotel restaurant.  In fact, you'll find way more locals than guests dining and it was more than once mentioned to me as the best when interviewing locals.  I must give a shoutout to the bar tenders who are more artists than drink mixers.  I was even lucky enough to get a special drink made with the bartenders homemade syrup.
The Emblem Hotel in Prague absolute must stay!
Tags:
Prague