Insider tips to discovering Malta with your family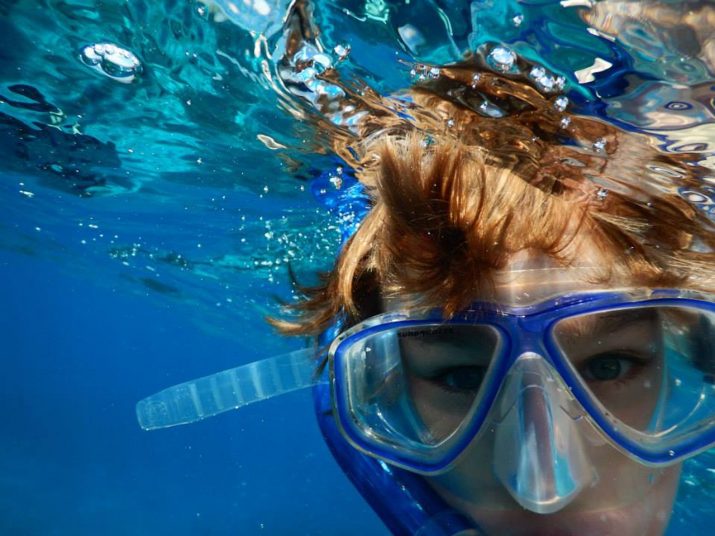 Malta is a sunny Mediterranean destination full of history and gorgeous villages. Full of beaches, this pleasantly surprising gem is perfect for families looking for a destination in Europe. Here we have outlined some of the best ideas and activities when discovering Malta with your family.
Relax in nature
Malta boasts one of the highest average sunny days in Europe every year. So make the most for it and discover the beautiful outdoor sites of Malta with your family. From ornate gardens and nature parks, to stunning beaches and lagoons. Here are a few of our favourites:
The Mall Gardens
Situated in Floriana right next to Valletta. The Malls Gardens is a beautiful display of gardens dating back to the 17th century. With a relaxed atmosphere, it is the perfect spot for a walk, a reading session or a picnic lunch after visiting Valletta.
Upper Barrakka Gardens
If the family is feeling a bit worn out from touring. And you're looking for a little break, or a more peaceful way to spend a sunny afternoon in Valletta, you should pay a visit to The Upper and Lower Barrakka Gardens. Located close to Castille Place on the South-eastern part of the city. Not only are the gardens beautiful, you will also see some of the most impressive views the islands have to offers. Perched atop the Grand Harbour, these colonnaded gardens were created in 1661, and were actually the private gardens and exercise grounds of the Knights of the langue of Italy.
Located in Naxxar, the Salina Nature Reserve is a haven for birds (and bird lovers). Families will enjoy the hiking trails at this reserve and learn about this fascinating habitat. With over 200 species of birds and other creatures – from flamingos and parrots to meerkats and marmosets. The Salina Nature Reserve bird park is a great opportunity to learn and relax. There is also a chance to get interactive at feeding times and handling sessions!
Experience the outdoors
Older kids, teens and adult children will enjoy burn off some energy in Malta. The island offers some of the best diving locations and photography opportunities. Get active with some of these family friendly outdoor activities in Malta.
Quad biking
For the older kids, quad biking is an exciting and fun way to discover the island of Gozo. There are a number of adventures to choose from. Take a morning quad biking tour and discover some of the best photo opportunities on the island. Or perhaps take a sunset tour for an unforgettable experience with the whole family.
Snorkelling & diving
Malta has a fantastically favourable climate and an astonishing array of underwater sites. So it's easy to see why the island is consistently voted one of the best diving destinations in the world!
If you don't have diving credentials, there is plenty of locations where you can go snorkelling. With plenty of beaches around, we recommend seeking out the rocky ones for the best wildlife. Beaches like Bahar ic-Caghaq, Qwara Point and Ghar Lapsi are great 'lesser-known' beaches away from the crowds that scare nature away. You can also find some magical caves in these areas for those more confident in the water.
For younger kids, those less confident in the water, or underwater lovers, we recommend a visit to the Malta National Aquarium. This is a fun activity for the whole family to discover sea life and take a break from the sun. Full of kid-friendly activities, the aquarium is a perfect way to discover the beauty of Malta with your family.
Discover and learn
Malta is also home to numerous theme parks (many of them being water based) and historical sites. They are perfect for families seeking out some fun and learning when discovering Malta.
Built as a film set in 1980, kids will love exploring this picture-perfect village. The film set has now become a family favourite entertainment park. It includes playing and swimming areas, animation shows, boat rides, restaurants, puppet shows, mini-golf and more. Located on the edge of Anchor Bay, the whole family can learn the story of how movies used to be made. You can even meet Popeye, Olive Oyl and the rest of the crew.
With over 200 indoor and outdoor exhibits and countless hands-on workshops we highly recommend a visit to Esplora. This interactive science centre proves to kids that science isn't just useful to their daily lives but fun too! It hosts a spectacular planetarium with a magnificent 4K space theatre system projecting magnificent full-dome shows about the Universe. Engaging, educational, and fun as well, this is a perfect way to learn and engage the whole family on your Malta holiday.
Bask in the sunshine
A trip to Malta wouldn't be complete without enjoying some of the many beaches that the island has to offer. Għajn Tuffieħa is one of our favourites. It has toilet facilities and a small food and drinks stand.
Another good option is Mellieha Bay. One of the largest beaches in Malta it has all the facilities you will need for your family fun day in the sun.
Blue Lagoon day trip
An infamous inlet off the small island of Camino, Blue Lagoon is a perfect day trip for the family to discover. It does get very busy so a morning trip is recommended. Enjoy the crystal-clear waters and volcanic shore line.
If you are thinking of planning a family trip to Malta, see our 7-day suggested Malta itinerary here. You can fully customise the trip to suit you and your family's needs. Get in contact with us today to get a free family Malta quote.
Tags:
Valletta
,
Gozo
,
beach