How to recreate your summer Croatian adventure in Queensland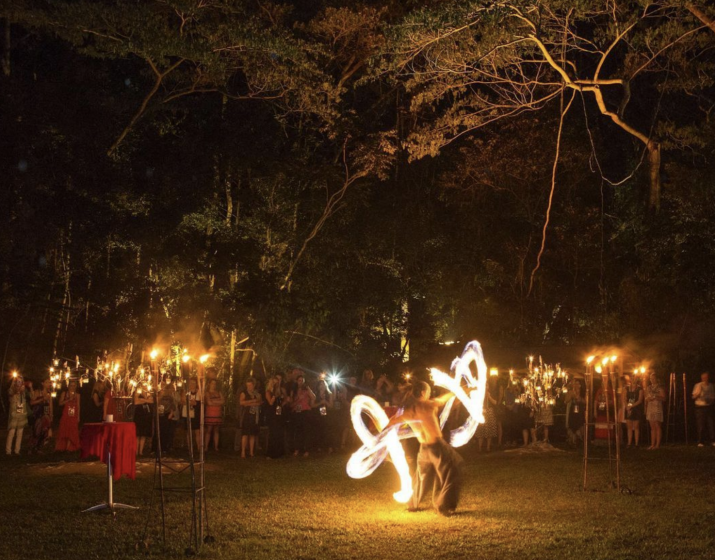 Our Beautiful Croatia Tour is designed to encapsulate the natural beauty of the Adriatic along with its culinary delights. So, while Australian's are not able to leave the country, we look to Queensland to offer us a spectacular natural playground of rainforests, reefs and gastronomy. A perfect 'winter' destination for Aussie's wanting to channel the European summer experience. Here is how to recreate your summer Croatian adventure in Queensland.

Croatia: Plitvice Lakes National Park discovery
Queensland: Discover Daintree Rainforest with an Aboriginal cultural experience
Daintree is home to the world's oldest surviving rainforest. Here you can see plant species that have existed for millions of years, and unique fauna like the cassowary. The Daintree Rainforest also hosts a number of eateries and art studios. You can also stay in discreet eco-resorts or perhaps enjoy a unique treehouse experience.
We recommend including an Aboriginal cultural dining experience with Flames of the Forest. With traditional storytelling, didgeridoo playing and a tropics inspired menu with a selection of Australian wines, set against the natural backdrop of a candlelit rainforest.
Croatia: Ston Oyster Farm visit, tour and culinary lunch experience
Queensland: Mud crabs and oysters on Tweed River with lunch
Where better to find fresh seafood than on the coast of Australia! Tweed River's 'Pot to Plate' tour will let you experience something a bit different with an Indigenous local. Learn alongside a professional Crab Man (a crabber of the Yugambah and Bundjalung Nation) who will expand your knowledge of crabbing and provide you with the instruments you need to get involved! You will also be tasting some freshly shucked oysters. Afterwards, enjoy a well-deserved meal of oysters, mud crabs and wine cooked freshly before your eyes.
Croatia: Day excursion to the Croatian island of Hvar
Queensland: Access the protected green zone at Heron Island
Discover the amazing blue waters and wildlife on the edge of the Great Barrier Reef with a trip to Heron Island. Here you can uncover turtles, fish and blacktip reef sharks without even getting wet! Horn Island is host to some of the best of the underwater world. A relaxing way to enjoy the heat, explore the coral reef and just enjoy the tranquillity of nature. If you visit between November and March you will arrive during turtle season and may be lucky enough to witness turtle hatchlings make their way to the water's edge.
Croatia: Truffle hunting on a truffle farm with truffle infused lunch
Queensland: Strawberry farm picking for the family
Get the kids involved on a day out to the farm for strawberry picking! Queensland is packed with strawberry farms where you can turn up to pick your own and fill up trays of fresh, sweet and delicious strawberries. Ashbern Farm is one of them. You can reward yourself at the café with some strawberry ice-cream, some fresh strawberries to take home and an array of other yummy gifts. The best season is from October through to May.
Tags:
Plitvice Lakes National Park
,
Hvar