Calling all foodies! Eataly World has arrived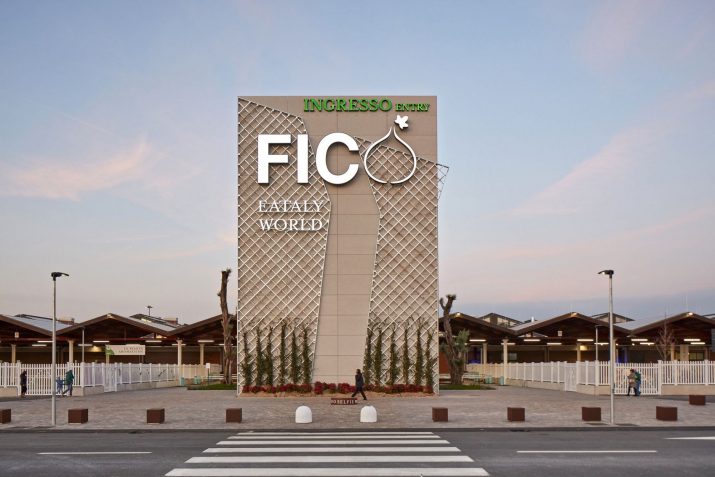 Bologna is well known as Italy's 'city of food', and now they have a new attraction – a food themed amusement park.
Eataly is becoming a growing brand, well-known for its interactive food halls popping up around the globe, and it's already existing mega-delicatessen in Turin. And now, with the collaboration of the Bologna mayor and Oscar Farinetti, the mastermind behind the Eataly brand, the world's first amusement park for foodies has been born.
Ormina Tours new Bologna City Break offers the perfect amount of leisure time for you to explore the city's new attraction. Contact us for more information.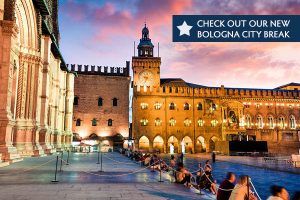 Opening in November 2017, the site is housed in an old wholesale market built back in the 80's. The A-frame barn structure with giant wooden beams that stretch for more than a kilometre give a fantastic feel to the project.
Outdoors you will find a multitude of livestock stalls housing over 200 cows, goats, and chickens, as well as a dairy plant, vegetable plots, and a small area of forest land that is used to demonstrate the talented truffle dogs, who can sniff out a truffle in under a minute.
Inside is where you will find an array of Italian eateries and a number of pop-up style stores, selling Italian produce and kitchenware.
While there is an indoor sports area and a kid's playground, the aim of the project boasts an educational experience to kids and adults alike. An interactive hydroponics plant, 26 agri-farms, and 34 factories (including an Italian craft brewery and a flour and rice mill), is just the start. The outstanding display of producers and chefs, who cook behind glass panelling, is a great way to inspire all to get involved. Classes are offered on the history of food and food production, and "environmental carousels" provide an innovative method of relaying the relationship between humans and nature and the 'future of food' – a bid in the Fico Foundations hope to be at the forefront of research for food sustainability. Touch screens, holograms and interactive multimedia are also used to teach the importance of eating well.
The park spans across nearly 25 acres, meaning it can be easy to lose yourself in the park – make sure to grab a map so you don't get lost. There is also an option to hire a bike to ride around.
Costing €120m and taking four years to complete, the project works with over 150 Italian companies of all sizes, and has created over 3000 local jobs. Eataly World caters for all tastes and budgets, while it will continue to illustrate how Italian products known the world-over are made.
Check out their website and plan your trip here.
Tags:
Food
,
Wine
,
things to do
,
fun
,
agriculture
,
education