The Best Wine Regions in France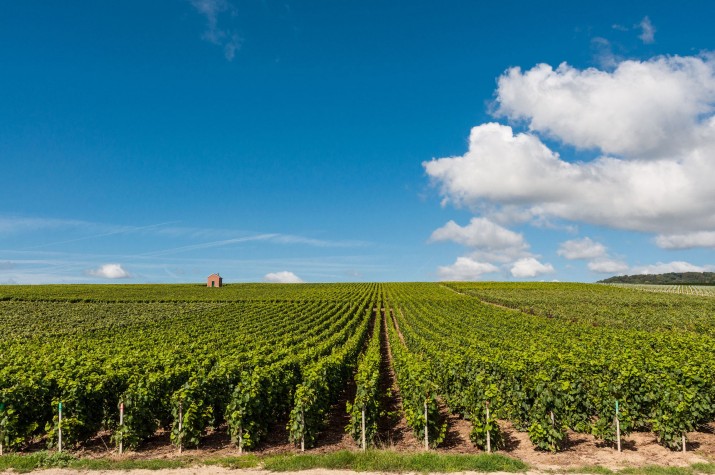 The Best Wine Regions in France – If you are thinking about doing some wine tasting on your next holiday, France should be your ideal destination. The country produces some of the best wines in the world with worthy wine destinations there that are perfect particularly for wine lovers. Here are some of the best wine regions that you can organise to visit in France through a Private Journey, customised to suit your travel needs.
Burgundy
Located in the east of France, Burgundy is a beautiful region to visit, offering some of the most exclusive wines on Earth. In other words, if you visit Burgundy, you will find some of the best rated wines in the world, which are incredibly sweet. This region produces the finest Chardonnay and Pinot Noir, which are the most celebrated wines in the world known also as "White and Red Burgundy". The Red wines of Burgundy are often aged for 10 or 20 years. On the other hand, white wine is made from the chardonnay grape. There are five areas that make beautiful reds and whites including Côte d'Or, Côtes de Nuits, Côte Chalonnaise, Chablis, and Mâconnais.

Bergundy, France
Bordeaux
Bordeaux is an exciting area where you will find the most renowned wineries – where wine making is a way of life. It's the largest wine-growing area in France as the region has a total vineyard area of over 120,000 hectares of the Gironde region. People make the world's finest sweet wines of Sauternes and Barsac that are incredibly high quality. The Bordeaux region is also famed for fine white wines in the Pessac-Léognan area. Therefore, if you are in search of the most exciting wine destinations, Bordeaux is the perfect spot.
Loire Valley
You might have heard of Muscadet or Chenin Blanc or Sauvignon Blanc. The Loire Valley is known for the production of these white wines. Loire Valley's wine comes in a vast range of diverse styles and quality levels: from dry and fruity to sweet, from white to sparkling. If you go to this region, there are some small areas that offer good value sweet white wines and you will be able to find many great dry whites like Sancerre. This region is one of France's best for outdoorsy travelers as well.
Champagne
Included in our Paris City Break Tour, Champagne is one of the most wine-producing regions in France you shouldn't miss out. It is the most northern of France's major vineyards. This region contains a number of small clusters of vineyards. Also, this region has a variety of grapes. Champagne offers almost a dozen quality wineries that include quality sparkling wine. For instance, you can find the following brands of wine: Mumm, Bollinger, Moët & Chandon, Taittinger and Heidsieck. On top of that, this region is a great destination for a winery tour.

Champagne Region, France
Provence
Provence is a winemaking region, well-known for its rosé wines. Explore the area in our Provence Small Group Journey and enjoy red wines in these following areas; Côtes de Provence and Côteaux d'Aix-en-Provence. You will find some of the most beautiful vineyards in the region that produce red wines. Apart from that, white wines from Provence are also excellent, just visit some of these areas if you want to taste white wines: Cassis, Palette, Coteaux Varois and Bandol. In truth, the quality level of the wines of Provence is really, really high. So, if you love wines, Provence is your best bet.

Provence, France
All things considered, France is a great place to visit for a wine lover. Both our Paris City Break and Provence Small Group Journey include a glimpse into the wine regions of France, or you can plan a Private Journey with Ormina Tours and tailor your exploration around the wine areas as you see fit.
Tags:
Provence
,
Champagne
,
Loire Valley
,
Bordeaux
,
Burgundy