Berlin Tips and Hints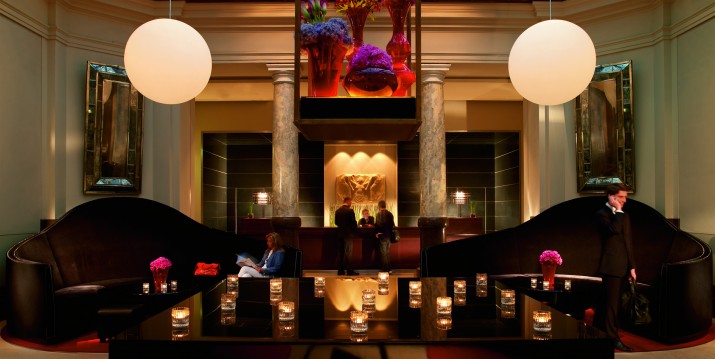 I had the absolute pleasure of staying at Hotel de Rome and experiencing the energy and unforgettable history of Berlin.  I was lucky that our hotel happened to have one of the most esteemed Concierges in Berlin, Benjamin and he let me pick his brain for the best Berlin Tips and Hints.
What's Berlin like today?
Berlin is constantly evolving.  There is a big youth culture that is driving that changing dynamic.  If I had to describe Berlin in 3 words, I would say Cosmopolitan, Urban and Sexy.  The city is in a big phase of gentrification which is pushing some of the old culture out. Lots of the underground clubs and bars are getting closed down to make room for big developments but with these developments we are seeing a growing start-up scene which brings new ideas to the city.
If you were still looking for that authentic Berlin experience, where would you go?
There is so much in Berlin!  I always recommend going to the food markets, my favourite is the Turkish markets in Kreuzberg.  This is a borough that was an isolated part of West Berlin and was one of the poorest regions in the city inhabited mostly by immigrants from Turkey.  It's now one of Berlins most trendy scenes with tons of bars and nightclubs.  On Tuesday and Fridays you can visit the Turkish markets famous for fantastic food and just about anything else you could ever think to buy.  At night, it's another story, famous for birthing the Berlin punk movement the area is still a melting pot for all types of people and fun.
What are some local Berlin customs visitors should embrace?
Late breakfast, we love a late breakfast on the weekends.  Berlin has always been a late city so when you are out all night, we usually sleep through morning and enjoy a late, long, and big breakfast.  Also, you must try a famous Currywurst, you won't regret it!  Berlin has a growing number of microbreweries and even some small vineyards in the city that are producing some amazing wine and worth trying.
Any restaurants not to be missed?
Well, I have to say La Banca in Hotel de Rome, and not just because I work here…it is truly the best in Berlin.  Not just the food, but the Terrance bar in the summer is like a who's who of Berlin.  Others would be Spindler, which is all fresh local ingredients and Dottir which is all northern cruises from Iceland, very fresh and very good.
Any last minute tips or recommendations?
Don't go up the TV tower for a view!  The lines are too long and it's over rated.  If you want a real view, head to Potsdamer Platz.  Many tourists don't make it that far into the west but it's actually only 1k from the Brandenburg Gate and is a modern city center with Berlin's only concentration of high-rises.  The view is worth the trip on it's own, you can travel up Europe's fast elevator and experience the best view of Berlin.
Tags:
Berlin