Baglioni Grand Hotel Florence Review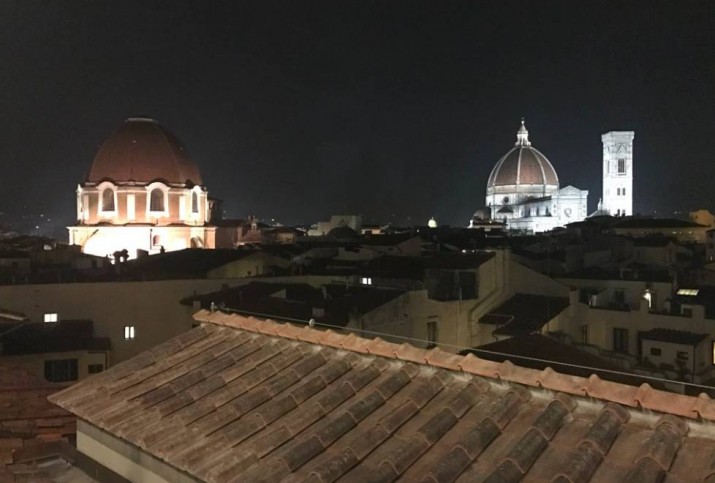 Baglioni Grand Hotel Florence Review – I loved everything about this hotel. It just oozed history and charm. From the moment we arrived my partner and I were drawn in by its high ceilings and our room (a few floors up) had breathtaking city views. The room itself was beautifully decorated in Florentin style with dark polished woodwork and large windows that open out onto the street below. Our room had stain glass windows, wooden furniture, and the type of decor that can be described as having "old world charm". Find out more about Baglioni Grand Hotel here.

Baglioni Grand Hotel
Breakfasts were excellent and doing so whilst overlooking the Duomo and panorama of Florence was an experience out of this world. What an inspiring way to start each day!

Breakfast at Baglioni Grand Hotel
The staff and service was also wonderful with the team at the front desk always able to help my husband and I with information about the city and sites, and they were able to help us book any additional shows we were interested in seeing. The rooms were kept very clean with our bed linen and towels changed daily, and they even turned down our shoes every night.
And what about the location, well you couldn't really be in a more central area. A few minutes walk (through an underground walkway with shops) to the train station at Santa Maria Novella, which can get you to all sorts of sites, and only 10-15 minutes to Ponte Vecchio and the Uffizi Gallery. You can walk just 2 blocks to the Firenze Fiera Convention Center and just 3 blocks to the Duomo. We walked everywhere, but there are other easy options (such as the train) for those who don't want to.
For those of you who like old classical hotels, in a great central location – you can't go wrong with the Grand Baglioni.
Contact us to get a quote on the Baglioni Grand Hotel or any other hotel in Europe. 
Tags:
Florence