A few good food spots in Venice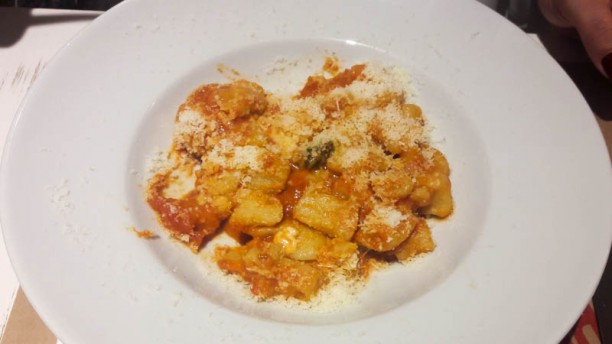 As with many places in Italy, Venice provides an endless supply of food places to choose from, which can make you somewhat overwhelmed in the pursuit of a good feed. Here are three quick recommendations we suggest to try out if you're looking for something decent to eat.
Rossopomodoro
rossopomodoro.it
+39 041 243 8949
Calle Larga S. Marco, 404, 30124 Venezia VE, Italy
Great location, great food, healthy options and you can walk in off the street. This place really does tick all the boxes when travelling.
Set just a street back from San Marco square, this café style restaurant is open for lunch and dinner serving fantastic Italian food and a great variety of delicious salads (which is sometimes a big craving after you've been eating pasta for days on end!). The staff are friendly and fast and will have you feeling welcome and sitting at a table in no time. And, if you're jsut after a wuick bite they have a take way area on the side to have a quick drink or grab something on the go!
Rosa Rossa
Reservations: thefork.it
+39 041 523 4605
Calle de la Mandola, 3709, 30124 Venezia VE, Italy
For something more formal, look no further than the modern tapas style (and pizza bar) Rosa Rosso. The décor includes exposed bricks and low lighting and the food is extremely well priced for Venice, you won't be disappointed.
The restaurant is owned by a local family and all the staff are hard-working and friendly, making sure you enjoy your experience. A hidden delight, and rumour is that Johnny Depp was a regular while shooting The Tourist.
Venchi
+39 041 241 2314
Calle dei Fabbri, 989, 30124 Venezia VE, Italy
Looking for a scrumptious dessert? Look no further than Venchi. Located just a stone's throw away from Palace Bonvecchiati this delicious chocolate bar sells an array of gelato, chocolates and other sweets, and fresh chocolate crepes. We highly recommend their signature crepe, freshly made on on the spot… because why not go all out when you're on holiday?
Tags:
Venice