9 new ways to discover Paris with kids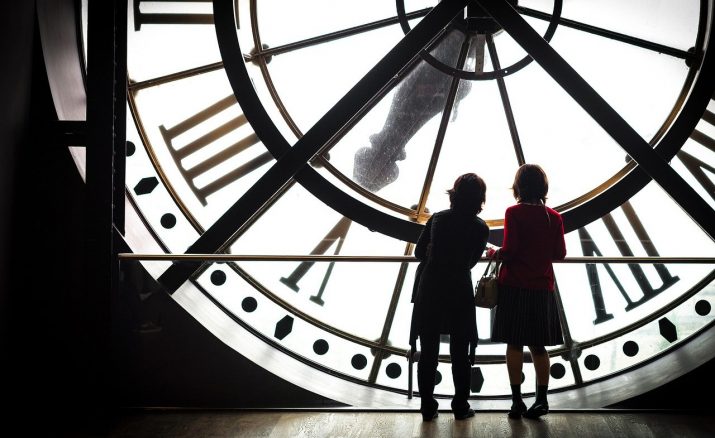 Paris is one of the best family travel destinations imaginable. With its fascinating history, unique architectural monuments, and delicious food, there are activities sure to please children of any age. From a picnic near the Eiffel Tower to the simple pleasures of playing with toy sailboats or watching a puppet show in the Luxembourg Gardens, Paris is full of fun adventures for your kids.
With a little advance planning, you can also enjoy some great tours designed specifically for the whole family. Here are 9 great choices for additional ways to learn and have fun while travelling in Paris with your children:
1. Louvre kids & family tour
The Louvre is the world's largest museum and can seem like a daunting labyrinth to tackle. But with a guided tour designed specifically for kids, the museum can be a fun learning experience! The tour engages kids with a scavenger hunt for clues. They can collect these as they see some of the best ancient Egyptian and Greek art as well as famous paintings like the Mona Lisa. With an entertaining introduction to art they will hone their observation skills to find answers to clues which lead them to a hidden prize hidden under the Louvre's glass pyramid.
2. Paris Catacombs tour
Go below the streets of Paris to discover an underground world! Filled with the skulls and skeletons of former Parisians your kids can learn of the interesting history of these subterranean tunnels. In the 17th and 18th centuries, Parisian cemeteries were overflowing from unknown victims of the plague and the French Revolution. Officials moved millions of bones to these underground chambers, where they were stacked along the walkways. A fun outing for older kids, these mysterious pathways under the city offer a bit of macabre excitement for your family's Paris adventures.
3. Versailles kids and family tour
Relive the days of French royalty and the court of the famed Sun King, Louis XIV. Enjoy an informative and entertaining family tour of the palace and gardens of Versailles outside of Paris. Kids will be challenged to search for clues on a scavenger hunt as they visit the most famous parts of the palace, including the King's apartments and the opulent Hall of Mirrors. In the gardens, kids can enjoy the lavish fountains and the little hamlet of replica farm buildings where Queen Marie Antoinette kept a flock of sheep. Watch out for the Musical Fountains Show (video below).
4. Disneyland Paris
Enjoy a day's outing to the magical lands of Disney at Disneyland Paris outside of the city. Disneyland captivates kids in its rides and attractions in two different parks, Disneyland and Walt Disney Studios Park. Disneyland offers some of the most famous parts of the Magic Kingdom including Main Street and Sleeping Beauty's Castle, rides like Pirates of the Caribbean, Peter Pan's Flight, and It's a Small World, as well as the chance to meet characters like Mickey Mouse. The Disney Studios Park provides fun rides and attractions based on movies such as Toy Story and Ratatouille plus shows including Mickey and the Magician and rides like the Twilight Zone Tower of Terror.
5. Paris City bike tour
Paris is a big city, and a fun alternative to walking is to sign up for a family bike tour. Your guides will lead you past some of the most famous sights of the city like the Louvre, the Eiffel Tower, and the river Seine. All the while you will be enjoying some healthy exercise while biking around town. Guides share interesting facts and anecdotes about each stop along the way, with storytelling and little quizzes to keep things interesting for the kids.
6. Paris crime tour with kids
Older kids will enjoy a tour of the darker side of Parisian history on a Paris Crime Tour. Guides will take you on a walking tour past some of the city's more infamous sights and regale participants. With intriguing tales of crime and the days of the French Revolution when many citizens met their end from the blade of the guillotine! See where the St. Bartholomew's Day massacre and burnings at the stake occurred and relive the times when thieves, robbers and killers once roamed the narrow streets.
7. Paris Chocolate Museum with kids
What child doesn't enjoy chocolate? Paris has a museum dedicated to this delicious treat! Learn all about the history of chocolate and watch demonstrations of it being made. See monuments like the Eiffel Tower or Arc de Triomphe made from chocolate and get to sample some chocolate at the end of your visit. You can even sign up for classes to make your own edible creations!
8. Paris Cooking classes with kids
Parisian cuisine is famed all over the world. Apart from dining in its restaurants and visiting its markets and cafes you can also engage your kids with French food by letting them try their hand at cooking! French pastries are delectable, and a baking lesson with a trained chef will let your kids roll up their sleeves and bake their own pastry. The chef walks your kids through each step of the recipe's process. At the same time they can learn more about the history and traditions of Parisian Pastry making and take pride in their finished treat!
9. Paris Perfume workshop with kids
Another way to let your children's creativity flow is to sign up for a Paris Perfume workshop. A unique souvenir for the whole family, as you will have the opportunity to design your own scent! Learn about the history of perfume and how to recognise certain smells from fruits to flowers. You will then have the chance to mix and bottle your own personal fragrance. For younger children, the discovery process involves an adventure with inspector Nosy who lost a bottle of perfume in his castle. Kids must solve clues using their sense of smell.
Let us help you design a wonderful family vacation to the beautiful city of Paris. You may wish to consider as a starting point our 6-day Paris City Breaks itinerary which introduces you to all the highlights!
Tags:
Paris
,
family
,
kids