5 Destination Swaps for your Europe Fix in South Australia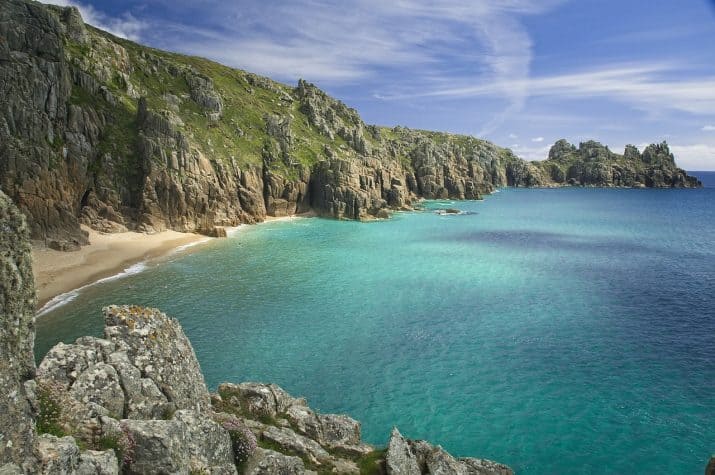 Can't get to Europe? No worries… we've got you covered with a few perfect swaps. Get your Europe fix in South Australia. A world-famous culinary destination, bursting with spectacular landscapes that will remind you of Europe. From rolling hills of vineyards to the pristine coastline, there's something out there for everyone.
1) Swap Germany for  Hahndorf and The Barossa Valley, SA
The German resemblances of both Hahndorf and the Barossa Valley are no coincidence. In fact, they were both settlements for German-Lutheran immigrants escaping religious persecution in Prussia in 1839. Here in South Australia they have left their mark.
Hahndorf is just half an hour outside Adelaide. It is Australia's oldest surviving German settlement. You can learn more about its heritage at the Hahndorf Academy's migration museum, or by taking a walking tour of this contemporary village. Discover artisan food producers and traditional architecture. You will also find German-style pubs with Hofbrau and Lowenbrau beer, serving up bratwurst and sauerkraut.
An hour's drive north and you will find the renowned wine-producing region of the Barossa Valley. Again, this was an original settlement for German-Lutheran immigrants who dominated the area for at least three generations. Today, you can still find descendants farming the area and cultivating infamous wines. The countryside is spiked with Luthran churches, while townships like Bethany and Kondorf are lined with cottages in the hufendorf style, reflecting the German heritage.
2) Swap Cappadocia, Turkey for  Coober Pedy, SA
The famous underground opal town of Coober Pedy offers a distinctly similar landscape to Cappadocia, Turkey, famous for its cone-shaped rock formations. Here you will find a similar intricate network. Locals homes, hotels, pubs and museums are all carved into the rock.

At night you can swap the art of starring up at flying hot air balloons for the brilliant blanket of stars that cover the sky in a way that you have never seen, before you escape the heat to your hidden accommodation.
3) Swap Torrevieja, Spain for Lake Eyre, SA
Torrevieja, on the Costa Blanca, is a little resort town that is home to one of Spain's most spectacular natural attractions. Two salt lakes, one emerald green and the other a bubble-gum pink caused my micro-algae. The salty, secluded and tranquil waters of Las Salinas de Torrevieja are said to be full of natural elements to help improve your health.
South Australia offers the perfect swap, the spectacular pink Lake Eyre. The largest salt lake and the lowest point in Australia. The lake comes dramatically to life when it is full with water, filling with thousands of waterbirds including pelicans, silver gulls and red-necked avocets fill the area. A perfect day trip from Coober Pedy. There are also a number of other pink lakes in SA that are great alternatives, including Lake Macdonnell, Lake Bumbunga in the Clare Valley and Lake Har in the outback.
4) Swap Sardinia, Italy for  Vivonne Bay, Kangaroo Island, SA
Sardinia is one of the Italian's favourite holiday destinations for beach goers. The island is surrounded by crystal blue waters in the Mediterranean Sea, with plenty of secluded beaches across the rugged landscape and hiking trails.
Voted Australia's best beach, Vivonne Bay is the perfect swap! A picture-perfect beach destination to soak up the island life. Nearby is Flinders Chase National Park where you can embark on a picturesque walk and visit Insta-famous sites like Remarkable Rocks and Admirals Arch. You can even meet some of the locals down at Seal Bay.
5) Swap Cornwall, UK for Moonta, SA
Moonta is literally known as 'Little Cornwall'. This little town on the Yorke Peninsula in SA is one of three copper mining towns in the area. Moonta is a great family seaside escape where you will also find Cornish-style architecture and delicious pasties.  Every two years the world's largest Cornish festival, Kernewek Lowender, with a full week of everything Cornish. The next occurrence is scheduled this year from 17 – 23 May 2021.
You can dress up as a Cousin Jack or Jenny in traditional Cornish attire and join in the fun. Perhaps try your hand at making a traditional Cornish Pasty – or just enjoy eating one at the many fabulous cafes and eateries available. Enjoy maypole and furry dancing, street parades, concerts and Cornish ceremonies, markets, feasts, exhibitions, and more.
Tags:
Sardinia
,
Discover More
,
COVID-19
,
Cornwall
,
Cappadocia