The Ultimate Guide to Picking the Best Family Friendly Accommodations
Planning a family holiday can be exciting, as the decisions on where to go and what to see take shape. The logistics of where to stay and what type of accommodation to choose is one of the most important travel decisions you'll make for your family trip. It could be a great hotel with loads of amenities or a charming Airbnb apartment. Make sure that your selection enhances your vacation time by providing the right experience for your family.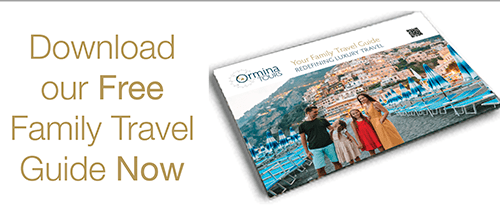 Knowing what kinds of choices are available and understanding what you should consider are the most important things in picking the best family friendly accommodation to suit you! What considerations should you think about when planning what will work best for your family? What are the pros and cons of each type? Here are our expert tips on how to decide:
1. Hotels with interconnecting or quad rooms
Pros
A family friendly hotel can offer a wide variety of amenities that can offer a great solution for accommodation needs. The pros of a larger hotel can include the variety of services available to make your family's stay more enjoyable. In addition to a pool, larger hotels may offer special activities for children, even including a kids or teens club. Some may offer special menus in their on-site restaurant or room service during late evening hours. Breakfast may also be included, which can offer additional savings if you take some fruit or other portable foods with you for snacks later in the day.
A hotel may offer an in-room refrigerator, microwave, or cooking facilities so that you can save money by preparing snacks or simple meals in the room without having to eat out all the time. There may be extra provisions for children's needs, including babysitting services, or an onsite store so that last minute needs can be met at the hotel rather than running off property to find something you require.
By securing interconnecting rooms, you can get the best of both worlds by having common space to have family time and stay connected, as well as private space for sleeping or personal time. A quad room is designed to sleep four people, so could be a larger space often with two double beds, and less expensive than renting two separate but interconnected rooms. It also means everyone can stay together in the same room.
We recommend: The Inn at Spanish Steps is a great option in Rome, Italy, for families. It offers interconnecting rooms as well as apartment style accomodation.
Cons
More often than not, there is an extra expense that is involved in renting interconnecting rooms. And it is important to note that not all hotels provide this option. An upgraded room type may be necessary to get the extra space/multiple rooms you need, at a premium price.
The quad room may be more restrictive in terms of overall space, and there is no separate area for kids or adults to retire to for personal space. It also may be less comfortable, particularly if your kids are not used to sharing a bed. Quads may come with twin or bunk beds instead of double beds, so this also factors into the comfortability considerations. If you have older kids that you are happy to have in their own room, be aware that rooms next to one another, or even on the same floor cannot always be guaranteed! Be sure to request this at time of booking so that hotels can do their best to accommodate.
Also consider the hotel's location and its proximity to public transportation like the subway. If you are not in the centre of where you want to be, you may be more removed from the sights and locations you want to see and be more in a cocoon setting with the hotel being somewhat removed from the daily life of the city you came to experience. It can be tempting to stay on the outskirts to save some money. But factor in the travel time and expense to make your way back into the centre, and it may not be worth the difference in price.
A villa can be a great rural experience that offers families and groups a great way to stay together. Read out blog on the best hotels and villas for groups of friends and families here.
2. Apartments and Airbnb's
Pros
Renting an apartment or using Airbnb can be an attractive alternative to a hotel room. The sleeping arrangements may offer a more attractive, unique setup than the standard hotel room, and may provide more space. Often there will be kitchen and laundry facilities that you can use as well. The local host can be a great source of information. They are happy to give advice about the city, attractions, where to shop and how to get around, as well as giving some insight into the local culture.
The lodging may be more centrally located in the heart of the city, near attractions, restaurants, and cafes and so very appealing in terms of being in the centre of all you want to see and do. Or you may prefer to find a quiet residential neighbourhood to stay in that is still in walking distance to the main sights. An apartment or Airbnb rental can be a great way to do this. There also may be more minimal furnishings than in a hotel and less chance that little hands would find something to break!
We recommend: Palazzo Gambo Luxury Apartments in Florence, Italy. They offer amazing 2 & 3 bed luxe apartments with breathtaking views.
Cons
On the downside, you must accept fewer amenities, as usually an apartment or Airbnb rental will not offer breakfast nor have a pool, gym, kids' programs, activities, and events the whole family can enjoy or other things you would likely find in a family friendly hotel. In historic centres, apartments may be in older buildings that do not have an elevator, so luggage will have to be carried up staircases, and there will not be a storage area for excess bags during your stay or after you check out.
Tags:
Hotels
,
family
,
kids