Why you should visit the Venice Biennale 2019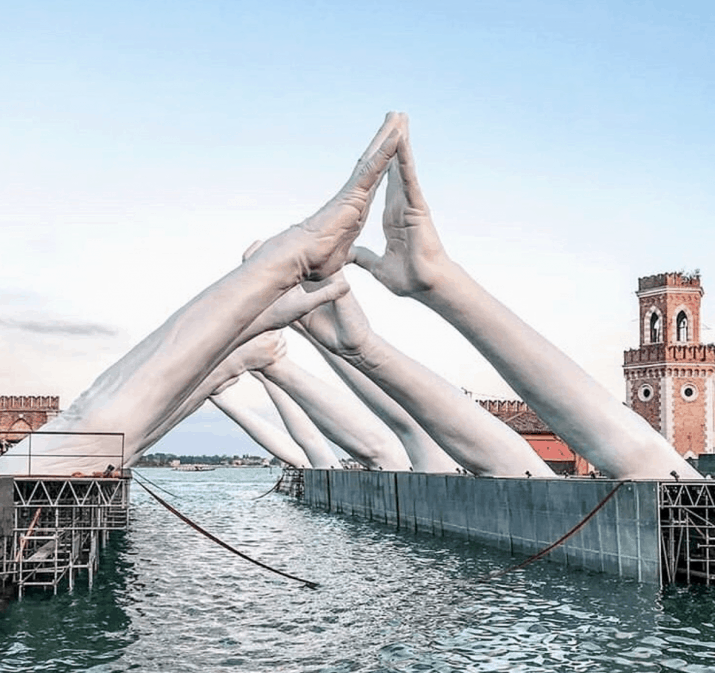 Visiting the Venice Biennale 2019 – Known as the world's most prestigious art competition, or even the 'Olympics of the art world', the 58th Venice Biennale is one not to miss. With some big names of the art world, some great performance art (think woman dressed in white sitting on a large white sheet, eating watermelon, accompanied by a chamber orchestra), as well as some lesser known artists, there is something for everyone.
Curator Ralph Rugoff has entitled the exhibition 'May You Live In Interesting Times', and with a name like that you are almost guaranteed a feast for the eyes.
There is plenty of time to see it all with the festival on until 26 November – it's never too late to book a trip to Venice.
A few interesting facts:
The Biennale Art Exposition first began in 1895, as a cultural society that was created to stimulate and inspire artistic creativity and provide an art market for Venice and for Italy. This remains true to this day, with the overall objective being the promotion of new artistic movements and trends, resulting in the the development of numerous other contemporary art events.
The name 'Biennale' derives from the fact that the various exhibits happen every two years (the Art and the Architecture taking turns each year, with the exception of the annual Film Festival). The word has by now become synonymous for an important and repeating international event.
The International Art Exhibition and the Venice Film Fest are the longest-running, still-existing events of their kind in the world today.
The event was originally held in the Venice Giardini in the pavilions, but sfter only a few years, the monumental buildings of the Arsenale Shipyard were added to its regular exhibition spaces to accommodate for the growing interest. Today the Biennale covers about 17,000 sqm in total, with a number of side events that run throughout Venice's six neighborhoods.
This year there are 86 official national participants exhibiting in the country pavilions of the Giardini, at a former shipyard called the Arsenale and at off-site locations throughout Venice. In addition to this, there are also hundreds of collateral events in historic palazzos, churches and museums throughout the city and on the surrounding islands. If you're a real art lover, you will want to make sure you leave plenty of time to see as much as possible!
The Ormina Tours Venice City Break is the perfect customisable itinerary that allows you to see the main sites of Venice as well as add in some free time for you to explore the Biennale at your own pace. Contact us today for more information.
In order to plan your trip we recommend you read The Venice Insider here. If you need any further help, please don't hesitate to get in contact and our team on the ground can help!
Tags:
Venice
,
Biennale