Travelling Along the Adriatic Coastline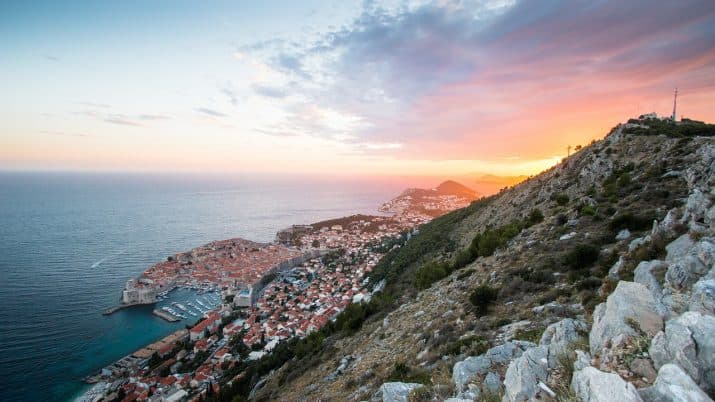 The Adriatic Sea offers an enchanting coastline, spotted with more than 1,000 islands, and home to a treasure chest of spectacular panoramic views over land and water.
With such a rich history, the area is not large – barely 800km long. Trade has flowed from Venice, through Trieste and into Dubrovnik from the Balkans and throughout the central European heartlands. Along with it, empires and invaders have made their mark upon the shores making it a truly unique and intriguing place to visit.
Italy dominates the western coast and Croatia, "the pearl of the Adriatic", most of the eastern shores, but the Adriatic Sea also presents the jewels of Slovenia, Montenegro, Albania and Bosnia and Hercegovina.
Here you will find influences from the Greeks and Illyrians, the Etruscans and Romans, as well as the Ottomans, Byzantines and Norman conquerors of southern Italy.
The natural beauties of these countries will also exceed all your expectations, from Slovenia's Lake Bled, Croatia's spectacular national parks and the white sand beaches of Montenegro.
Piece together the best travel itinerary
Ormina Tours can help you put together your ideal travel itinerary. With a combination of tours and free independent travel, you can create a trip that will uncover the best of the coastline.
Starting in Montenegro you can enjoy your first slice of Adriatic heaven. This Balkan country is overflowing with rugged mountains, medieval villages and spectacular coastlines. Over a short few days on our recommended Regional Discovery, you will be able to enjoy the best the country has to offer.
From here you can join our Croatian Adriatic Beauty Small Group Tour. Designed to encapsulate the beauty of the entire Croatian Adriatic coastline from fortified Dubrovnik, the popular Croatian Island of Hvar and the secluded Pakleni archipelago, the UNESCO World Heritage Listed Plitvice Lakes National Park, the stunning Istrian Peninsula including Rovinj and Pula, and ending in iconic Venice. This tour itinerary can also be taken as a private journey and tailored to suit your interests – simply ask us for a quote.
Tailor your trip to include Slovenia. Baroque facades mixed with the 20th-century architecture, a glacial lake fed by hot springs, and charming towns amidst mountains, caves and rivers – Slovenia is not to be missed, read more here.
Best time of year to travel
If you are not tied to travelling during the school holidays, the best time to visit the Adriatic coastline is during the "shoulder-season" months of May and June and September and October. Not only will you avoid the hottest months, but also the larger groups of tourists that come at these times. During these months you can still expect pleasant sunny days that are ideal for swimming in the sea and sunbathing, with all the tourist facilities up and running but less crowds.
Slovenia and Montenegro are slightly less travelled areas and have much less tourists around in general. With our private itineraries and small group journeys capped at 10 passengers, you will be sure to enjoy your own intimate and exclusive experience of this spectacular area.
Tags:
Puglia
,
Adriatic Sea