Why you should visit Bologna, Italy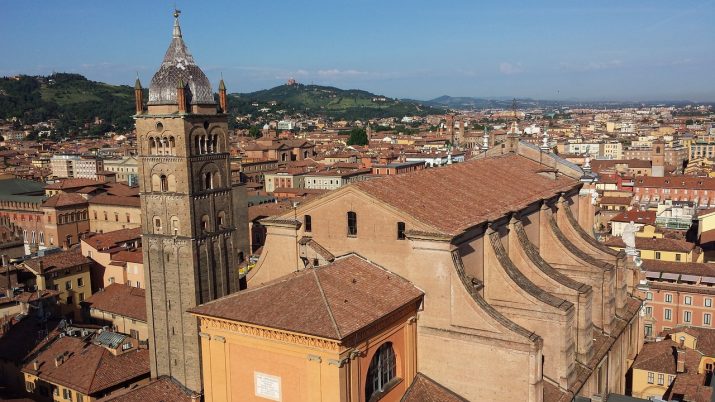 Haven't heard of Bologna? Then you could be missing out on Italy's most underrated city. It was named in the New York Time Places to Go in 2018, Here is why you should visit.
Bologna is the capital of Italy's Emilia-Romagna region in the north of the country. Over the years it has been a major urban centre, and continues to maintain a well-preserved historical centre. A city for food lovers, historical fiends, and housing many modern attractions, Bologna makes a perfect destination to add to your Italian journey.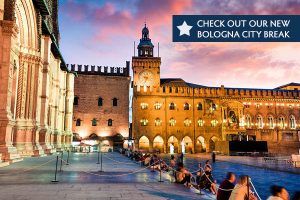 Bologna's History
A careful restoration and conservation policy that began at the end of the 1970's has meant that the historical centre has remained just that. Some of the incredible buildings include the university dating back to 1088AD, making it the oldest in the world, a number of famous towers including the iconic leaning Due Torri, and the San Petronio Basilica, which dominates the Piazza Maggiore.
Want to learn more than just seeing the sites? Head to Museum Gizmos, housed inside an historic palazzo, where you can see an array of high-tech exhibits including a 3D historical movie and virtual reality walk.
Food for days
The Emilia-Romagna region has contributed heavily to dozens of classic Italian recipes – think tortellini, tagliatelle, mortadella, and ragù Bolognese. Cheese, cured hams and vinegars are also famously local. If that isn't enough to tantalise your taste buds, head to the newly opened Eataly World, a huge culinary theme park offering a million square feet of Italian delicacies.
Cultural flair
Bologna's cosmopolitan character can be credited to its large student population, which helped gain its status as Europe's 'capital of culture' in 2000. Furthermore, 2006 saw Bologna become a UNESCO 'city of music'.
Visit galleries of old and new art, visit the main plaza to see art fairs, movies, and shop at markets, and visit some of the local bars in the Piazza, and Le Stanze (a former chapel).
Car enthusiasts
The region around Bologna is well known as the Motor Valley as it houses a number of luxury automobile museums and factories, including Ferrrari (Maranello), Lamborghini (Sant'Agata) and Ducati (Bologna). See classic cars, hear intimate family stories (if you get the right guides), and experience a multimedia historical spectacle.
Make sure to add Bologna to your next itinerary. Contact Us for more information on our new Bologna City Break.
Tags:
Food
,
Bologna
,
Northern Italy
,
history
,
things to do
,
culture
,
cars
,
cheese