Reasons to travel more this year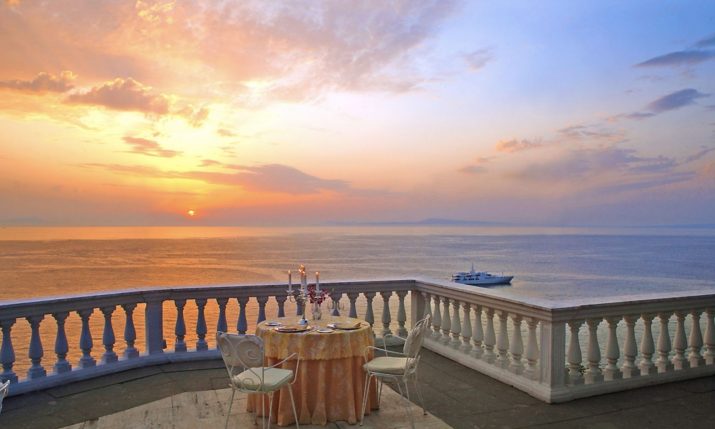 Travel more this year: improve your productivity, health and lifestyle – it's science!
Are you looking for an excuse to travel? Or perhaps you need a bit of motivation to take that long-awaited leave from work. Here are just some reasons why you should travel more!
 1) Travel opens your eyes
In this day and age we are constantly being shown images and stories in the media about the threat of terrorism. Being fed fear about other cultures can really become detrimental to your perception of the world, making you become insular. Travelling the world, especially where the culture is different to yours, you realise that the world really isn't such an intimidating place, and that the messages you are fed in the media are of a minority. Exploring countries and encountering new cultures will restore you faith in society! Show yourself the beauty of discovery, and learn the true hospitality of locals in new places. Learn more about the world in your own way.
2) Reduce stress and improve health
It's time to say enough is enough. Take a proper holiday, don't check your email, and don't take any work related calls. Why? Taking time for yourself on vacation not only improves your stress levels while you're away, but has longer lasting effects. Studies have shown that taking a holiday can, in fact, result in fewer stress related health problems (like headaches and backaches) for up to 5 weeks after you return from your trip! If this isn't enough for you to start planning your next trip, then you will be surprised to find that a host of studies have indicated that taking a holiday is good for your heart health. Research actually shows that those who didn't take a holiday for 5 years were 30% more likely to suffer heart attacks – even missing one year's vacation could result in a higher risk of heart disease. Take a holiday! It's what the doctor ordered.
3) Make new friends and develop meaningful relationships
Whether travelling by yourself, with a friend or partner, or in a touring group, you are bound to meet new people along the way! Travelling forces you to interact with people (locals and travelling companions). People you meet on the road may become some of your closest friends, with shared memories and adventures that foster a strong bond. If you're travelling with existing friends, this is an even better way to make your bond stronger. With such a large focus on social media these days, having real life experiences can make a huge difference to your social circle and happiness.
4) Work better with increased productivity
If your reason for not taking a holiday is because you have 'too much' work to do – then think again! Getting things done means productivity is key, and the best way to improve productivity is to recharge.  Research by Ernst & Young has shown that for every 10 hours of holiday time taken results in an 8% annual productivity increase. Holidaying employees also increase the company retention rate. There has been a direct link drawn between those who take more frequent vacations and those who stay longer at a firm. When you're more productive, you're happier, and when you're happier, you excel at what you do.
5) Get a new perspective on life
While the new year may wish to ring in a new lease on life, this is not so often the case as you continue on with day-to-day life. Taking a trip will help you to grasp a new lease on life! Meeting people from other cultures, and interacting with new people in different setting will help you to appreciate other perspectives in life, and will allow you to open up to a whole new world.
6) Gain a sense of accomplishment
If you want to really make it feel like you have accomplished something more than 'work, work, work' this year, then travel is your answer! Discovering and learning new things in a new environment really gives you the gratification of achieving something new. Trying to talk to locals in a new language, or going on a hike as part of your travels may push you out of your comfort zone, but may be all the more rewarding. Not only will you feel great about what you have achieved, but you will create some great stories to tell at your next dinner party.
7) Take time out to truly unwind
We all know that the daily grind can be hard to escape. Even when you are on holidays you may find it hard to truly relax as you jump between visiting family and friends over the Christmas and New Year period, spend time running around after the kids – from birthday parties, to sporting events – and squeezing in a quick trip up the coast. On top of this is the importance of getting a good nights sleep. With so much running around in our heads it can be hard to stop the 'chatter', which means a diminished amount of sleep and less focus in day to day life and work. Going to a new destination and joining a tour could be just what you need to unwind and feel refreshed. In fact, research shows that a holiday is sometimes the perfect opportunity to disrupt bad sleeping habits and reset your clock.
So do you really need more excuses? Time to jump online, visit your local travel agent, and get inspired for your next trip. Contact us today for a free quote or brochure.
Tags:
lifestyle
,
travel
,
health