Our Competition Winner and Runners Up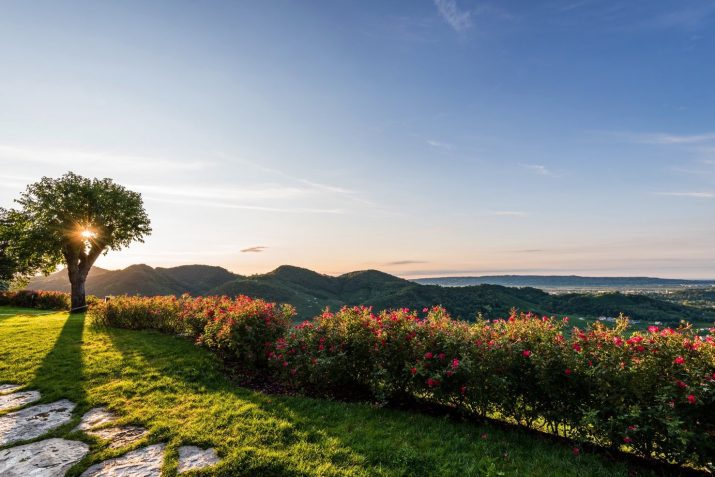 There were so many fantastic entries in our competition that we ran in partnership with The Grand Wine Tour. Stunning images and beautiful travel stories were shared with us in the hopes of winning a 3-day VIP Food & Wine Tour in Italy.
The judges have spoken…
Our judging panel took much deliberation to decide on the competition winner. There were many things to consider, from the best image to the most intriguing story. We found that the best entries included an element of a beautiful moment or memory – this is in line with our belief that travel is one of the best ways to celebrate life, through the discovery of awe-inspiring new destinations and experiences with family, friends, loved-ones and the people we meet on the way.
After deciding on a winner, we also felt there were a number of close runners up who will also receive a prize. Read on to find out more.
CONGRATULATIONS TO OUR WINNER!
A big congratulations to our competition winner, Diana, from Australia who has won the 3-day VIP Food & Wine Tour through Italy. She will be able to choose from one of four itineraries to share an amazing gastronomic experience with a partner.
Diana submitted a stunning image (see above) and a beautiful story to accompany it reading:
"This was my baby girl on her first visit to Italy. We stayed in a castle outside of Sienna to celebrate my father returning home to Italy to see family and friends for the first time in 30years. His mother and sisters hadn't seen him for over 30 years. It was an amazing journey for our family, and this was a very special day of reunion. I love this photo as it symbolises a young person looking out the window at their own potential journey and at the same moment we were experiencing closure on what had been a momentous journey for my father and his family."
WE COULDN'T SAY NO: OUR RUNNERS UP
Because there were so many fantastic entries, our partners at The Grand Wine Tour have also donated a number of one day gastronomic experiences for our three runners-up!
In no particular order here are our runners up submissions:
Rosanna submitted this spectacular image from her trip to Bonifacio, Corsica (one of our favourite destinations!):
"What a wonderful evening we had, strolling along the marina looking across the water and up to the beautifully lit citadel of Bonifacio.
It was a sultry summers evening and we had just enjoyed an amazing seafood feast accompanied by some local wines at one of the many restaurants along the waterfront. The most standout dish was the Moules cooked in blue cheese, garlic and white wine sauce: simply delicious.
A perfect ending to our wonderful holiday where we experienced the ruggedly stunning island of Corsica."
Fiona entered this touching image and story of her mother in Lake Como. She wrote:
"In 1934, a holiday photo was taken of my Mum as a small child on these steps! In 1938 my grandfather was sent to Australia for work for two years, but after WW2 broke out the family did not return. On her first trip to Europe (aged 87), my daughter and I recreated her childhood photo on our trip to Lake Como. All our memories of this luxurious Ormina Tour -locations, chauffeur, tour guides, accommodation, food – are absolutely wonderful, but for Mum, this photo is truly priceless. And sums up one of her happiest days ever. I love it."
And last but not least, we loved this story from Christina in the United States who wrote:
"The look on her face says it all: my mother was in culinary heaven! I was elated to see the sheer delight and joy emanating from her eyes, and her beaming smile. I'd done well by bringing her to Antica Corte Pallavicina. This relais is a hidden gem in Emilia-Romagna, producing phenomenal culatello, salami and other cured pork products which are some of our favourite culinary delights. It's not surprising that this area is known as "Italy's Kitchen."
Want to see this look on your loved one's face? Just explore the history, culture, cuisine and wines of bella Italia!"
Thank you again to everyone who entered! Stay tuned in the future for more opportunities to travel with Ormina Tours and celebrate life in Europe.
Tags:
Tuscany
,
Corsica
,
Emilia-Romagna
,
The Grand Wine Tour
,
competition
,
Lake Como