The Grand Wine Tour Series: Col Vetoraz
Founded in 1993 by Francesco Miotto, Paolo De Bortoli and Loris Dall'Acqua, Col Vetoraz is in Conegliano-Valdobbiadene, the most traditional winemaking territory of Prosecco Superiore DOCG .
It is a corner in Northeast Italy with one of a kind sceneries: steep hillsides; terraced vineyards and the characteristic ciglioni; a chequerboard landscape with rows of vines and slopes; hilly ridges planted with vines rising between forests and villages. Since the 17th century, the area has been greatly shaped by man and up until today, it requires a lot of effort to be cultivated. All work and the harvest are done by hand due to the steeply sloping hills, earning the name "heroic viticulture" for the demanding nature of the labor.
In fact, the Prosecco hills of Conegliano-Valdobbiadene were recognized as a UNESCO World Heritage Site in 2019 because of the strong bond between its ancient vine-growing culture and the land, as well as for its beauty.
The best place to enjoy this sight is on the top of Col Vetoraz, in Santo Stefano di Valdobbiadene. Col Vetoraz is located on Cartizze's highest peak, at almost 400 metres. From here, you can look over the entire area, with the Alps and the vineyards climbing the steep slopes of the hill as the scenic backdrop.
Col Vetoraz has such a deep bond with the territory that it rebelled against a choice made in 2009, when "Prosecco" became an appellation extended to nine provinces between Veneto and Friuli. The simple distinction between "Prosecco" (the wine produced in those territories created in 2009) and "Prosecco Superiore" (the wine produced on the historical hills of Valdobbiadene and Conegliano) has ceased to convey a specific original identity.
Starting from the 2017 vintage, Col Vetoraz has removed the term "Prosecco" from all of its labels and communication material, exclusively using the appellation "Valdobbiadene DOCG", considered as the most genuine expression of its roots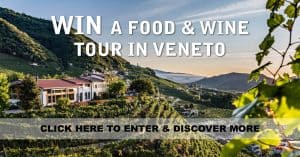 Why you should visit
Stunning Valdobbiadene vineyard landscape

Leading producer of Valdobbiadene DOCG
UNESCO World Heritage Site
Col Vetoraz's beautiful tasting room, fully equipped with large windows, overlooks the steeply terraced vineyards. The view of the surrounding hills allows a synaesthesia between taste and sight; while the ears revel in the story of the wines produced here, expressively narrated by the company's staff.
All the tasting options are paired with local soppressa salami and Malga cheese to deliver a truly authentic flavour of the place.
All content courtesy of The Grand Wine Tour.
Tags:
UNESCO
,
The Grand Wine Tour
,
Veneto
,
Prosecco
,
Valdobbiadene
,
Conegliano
,
DOCG