Spaghetti all'assassina Recipe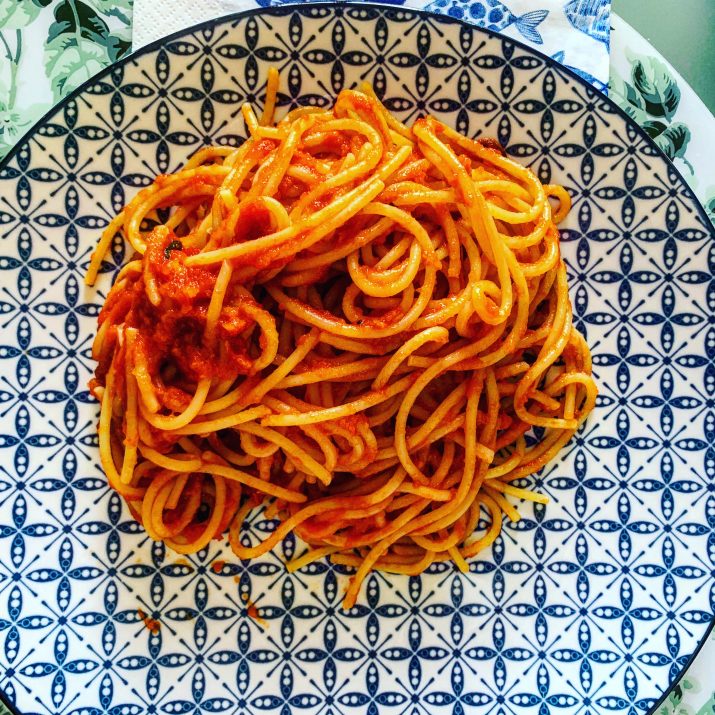 It's time to get cooking! Enjoy a number of recipes from our at home Italian chefs here. Juanita from Bari in Puglia has kindly shared her recipe for us to all make. Read our interview with Juanita here.
Spaghetti all'assassina
Spaghetti all'assassina literally translates to "murderess spaghetti"! But don't worry, the only thing that will be dying is your hunger pains as you feast on this delicious dish from Puglia.
Ingredients
(makes enough for 4 people)
350g spaghetti
950ml tomato passata
2 garlic cloves
Dried chili (as much as desired)
Olive oil
Salt
Method
In a small pan, add 3 ladlefuls of passata and 3 ladlefuls of water, and bring to a light boil.
In a casserole dish, add the rest of the passata, a little olive oil and a pinch of salt. Leave to cook until it has thickened.
In a large skillet or wok, add the spaghetti (dried) and toast well. Add a little oil, garlic cloves (whole) and chilli. When the ingredients begin to fry a little, add 2 generous ladlefuls of the watered-down sauce. The spaghetti will begin to soften slowly, so keep stirring and adding watered-down sauce. Remove the garlic cloves.
Now, create a well in the middle of the spaghetti and pour a few ladlefuls of the dense tomato sauce from the casserole dish into the middle. Gradually stir the spaghetti in from the outside of the well, very carefully.
Repeat this process until you've added all the sauce and the spaghetti seems cooked.
Season with salt and leave to cook, without worrying about burning the sauce.
The final result will be flavourful, al dente spaghetti, with a scorched flavour and a crunch.
Participate in a live cooking class with one of the cooks in this at home cooking community and enjoy making traditional Italian recipes with a local from your own kitchen.
Use the code: ORMINATOURS to get 10% off.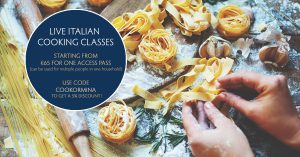 Click here for more information.
Tags:
Puglia
,
cooking
,
recipe
,
Bari