A Review of Hotel De' Ricci, Rome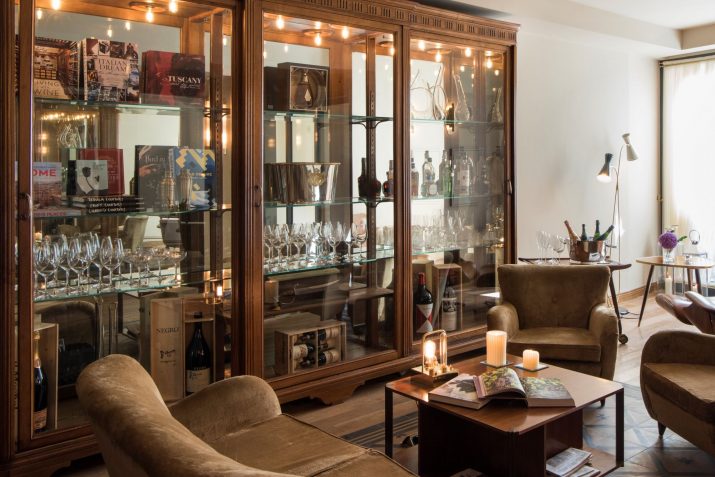 Featured in Vanity Fair and the New York Times, this new intimate Roman Retreat is a wine lovers delight.
"Where serious wine meets fine design."
From the moment you walk in the door you can understand why this boutique hotel is something special. The palazzo is made up of 8 suites that have a truly glamorous yet intimate vibe so you know you are being well looked after. Assigned with your own personal sommelier, this hotel offers a truly modern approach to Roman hospitality.
Taken to our suite we were delighted by the warm ambience of the room. It had an interesting mix of vintage and retro styles, not surprisingly as the hotel is designed by fashion creative directors Daria Reina and Andrea Ferolla. Beautiful Roman frescoes are mixed with intricately hand painted wallpapers, with the added touch of a personal in-room wine cellar!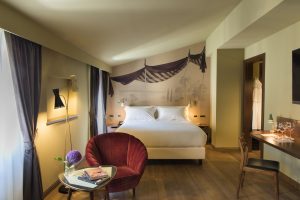 Over the course of three days we partook in one of the wine packages they offered (they also do one and six day packages – read more here). We had a very friendly driver pick us up and take us wine-tasting. It was also fantastic to unwind at the end of the day to an organised dinner with local wine producers.
The hotel bar is an excellent, intimate place to enjoy an aperitif or spend the entire night with cocktails and wine. Chatting with the staff really made my experience that much more enjoyable and welcoming. If you enjoy cigars, or simply beautiful leather chairs, do not miss their smoking room, complete with a war chest of Cubans.
The staff are always friendly and offered impeccable service throughout our stay. I would not hesitate to recommend this hotel to anyone staying in Rome!
Read more on the hotel here, or contact us today to get a quote.
Tags:
Wine
,
Rome
,
Great Hotels