Private day trips from Paris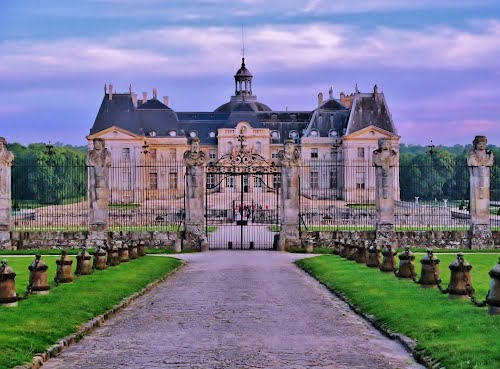 Paris is my favourite city in Europe and is the perfect base to explore the romantic beauty of France.  We often get asked to arrange private day trips from Paris and below are some of our favourites.  Please contact us if you'd like a quote on any of the below trips.
PRIVATE VAUX LE VICOMTE CASTLE DAY TRIP
8 hours excursion
The privately owned Château de Vaux-le-Vicomte and its fabulous formal gardens were designed and built by Le Brun, Le Vau and Le Nôtre between 1656 and 1661 as a precursor to their more ambitious work at Versailles.
Private guided visit of the castle
Visit of the garden
Lunch at the restaurant l'écureuil located in a wing of the castle
Candlelight visits
Visit the chateau and gardens lit by more than 2000 candles, as did Louis XIV and his Court for the famous evening of August 17th 1661. Three hours of preparation are needed to recreate the lighting extravaganza. To complete the magic of the evening, enjoy a glass of champagne at the champagne bar located in the formal garden.
Fireworks on display on the 1st and the 3rd Saturday of the month during evening candlelights.
PRIVATE VERSAILLES TOUR
Louis XIV transformed his father's hunting lodge into the monumental Château de Versailles in the mid-17th century, and it remains France's most famous and grand palace.
Excursion includes private transfer from your hotel and a 3 hours guided or audio guided visit of the Palace followed by a walking tour through the famous formal gardens of Louis the 14th. Entrance fee at the Palace included.
Optional visit to Malmaison Castle (a stately home dating from the 17th century) was one of Joséphine de Beauharnais' "follies". Malmaison and the château de Bois-Préau are now museums dedicated to Napoleonic history. Visitors can see the various drawing rooms and themed rooms of the Bonaparte family, as well as the summer pavilion which Napoleon used as a study in clement weather.
PRIVATE GIVERNY TOUR – CLAUDE MONET'S HOME AND GARDEN  
Visit the gardens and Monet's house with his collection of Japanese prints
Lunch included at Le Moulin de Forges
Visit the Impressionism museum
A century after Monet, Daniel Terra, the american businessman and avid collector would bring these American works in the place of their creation and inaugurated the Museum of American Art in Giverny in 1992. In 2009, the museum purpose is to highlight the origins and geographical diversity of this artistic movement.
Only available from April 1 to October 31.
Tags:
France
,
Castle
,
Paris