Piedmont progressive lunches and vineyard trekking | Mangialonga & Gavilonga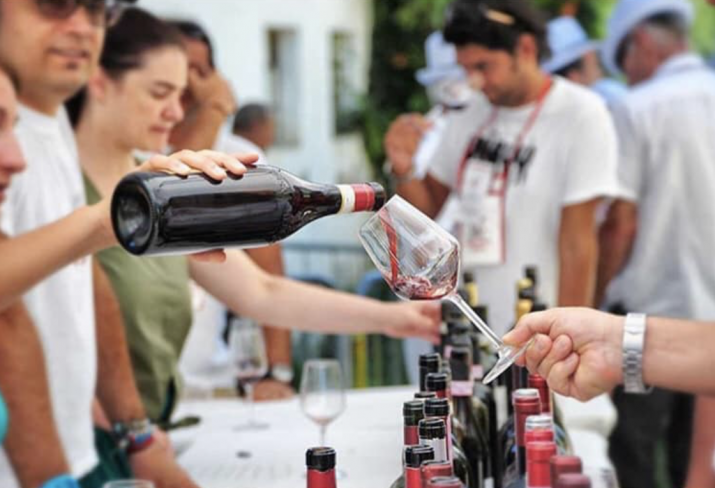 Progressive lunches are a serious topic in Italy because Italians love to pair food, wine and a spectacular location, all mixed in with a workout to make the perfect pairing.
Two of the most well-known experiences for this are Mangialonga & Gavilonga.
Mangialonga
The most famous of all is the progressive lunch of Mangialonga. It first began 33 years ago in Piedmont, in the small and beautiful town of La Morra, one of the 11 municipalities where Barolo ,the king of wines, is produced.
This non-competitive 4km trail crosses amazing landscapes and combines with local culinary delicacies to make it a unique event with people coming to join in from all over the world.
It certainly is an event not to be missed, and it can be a great way to start an Italian holiday. We recommend is as a pre tour for our Piedmont Food, Wine & Truffle itinerary. It's perfectly aligned with our Piedmont journey starting from this beautiful territory commonly known as "Langhe", and won't leave you feeling guilty afterwards! Read more about the Piedmont Slow Food Movement here.
Gavilonga
Another good occasion for a post tour of our Piedmont Journey is the Gavilonga. It's another exciting wine trail amongst the beautiful Gavi shire, in South Eastern Piedmont, between Turin, Genoa and Milan, exactly where our itinerary ends.
The Gavilonga combines local food, great Gavi wineries and light hiking in the gorgeous Cortese grape winery. Gavilonga is just a smaller part of a big festival called the "Attraverso Festival", which includes various events across all of Piedmont. It combines theatre, music, poetry and journalism and includes "Piccolo Festival della Felicità" (the Small Festival of Happiness) focusing on the topic of slow life.
Last but not least, during Gavionga, you have the chance to taste renowned "agnolotti di gavi" – hand-made pasta stuffed with three different meats, local herbs and dressed with a luscious ragù sauce – paired with Gavi white wine, absolute paradise!
In 2020 Mangialonga will take place on the last Sunday of August, and Gavilonga on the first Sunday of September. Time to make it on your calendar!
If you can't make these dates, Ormina Tours can arrange for a wine trekking with a sommelier guide and gourmet stops at excellent wineries and great local food producers. Simply contact us for a quote!
Tags:
Piedmont