A Few Nights in a Palace at the Villa Crespi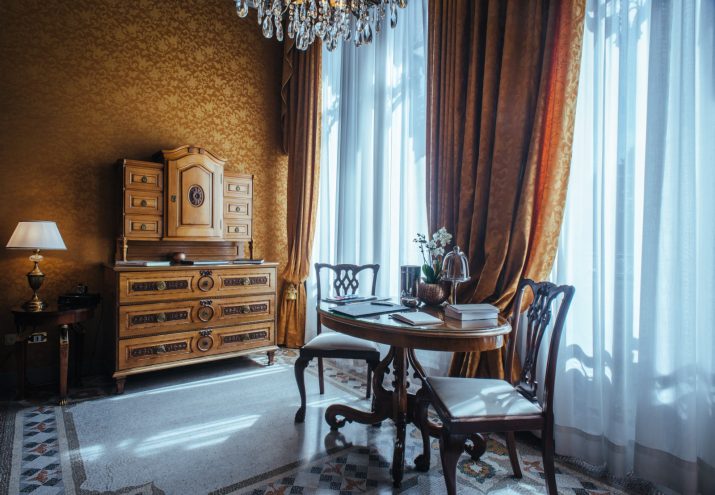 A Review of the Villa Crespi – Villa Crespi resembles a Moorish palace. The building dates from 1879 when cotton merchant Cristoforo Benigno Crespi, inspired by Baghdad's architecture, built in a private villa on the shores of native Lake Orta. This is one of the reasons I loved staying at Villa Crespi. The interiors resemble an emir's palace, with intricate handmade stucco motifs and marble columns (think Arabian nights!).
The front desk staff were very friendly and greeted us warmly every day. They were exemplary in helping us arrange any travel to and from the hotel for us when we ventured elsewhere for dinners and sightseeing. We even got the chance to meet the owners (Cinzia and Antonino Cannavacciuolo) who were very friendly and it really made us feel welcome.
Our room was warm and elegant, and we were lucky enough to have a private balcony. Plenty spacious with beautiful original parquet flooring, and embellished with rich fabrics and drapes. Our room had a king size four poster bed, and a stunning marble bathroom with a whirlpool bath.
Even relaxing in the verdant gardens is charming. The villa's extensive garden has a relaxation area with sunbeds and a lovely spot for an 'aperitivo'.
To match the theme, the spa offers Ayurveda style treatments, including massage and consultations with an internationally affirmed Ayurveda doctor.
Each morning we had a delicious, fresh breakfast. We also indulged ourselves in some local wine and cheese tasting organised by the hotel. The other highlight of the hotel is the excellent two Michelin-starred restaurant run by renowned chef Antonino Cannavacciuolo. The Carpe Diem tasting menu is served as an introduction to Cannavacciuolo's culinary journey through life, his creative use of Piedmontese ingredients and his innovative techniques embrace the best of his native Naples and his adoptive Piedmont.
This hotel is practically flawless! We would return without hesitation to being pampered by the beautiful setting of Lake Orta.
If you would like to make an enquiry about Villa Crespi simply contact us. For more information on the hotel see our preferred hotels page here.
Tags:
Great Hotels
,
Lake Orta