Murano, Burano and Torcello: The Ancient Venetian Islands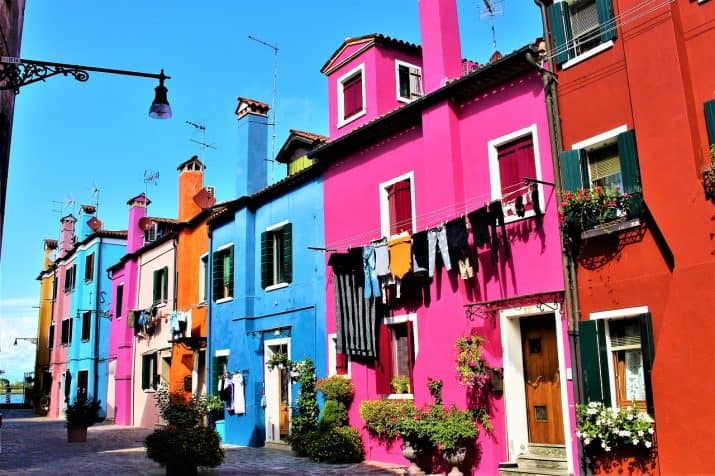 When in Venice, be sure to embark on day trip to explore some of the ancient islands of the lagoon only accessible by boat. Some of the most beautiful Venetian islands include Murano, Burano and Torcello. Here you will find the authentic local culture of Venice still vibrantly on display.
Murano
Best known for its long tradition of glass making, the island of Murano has been home to some of the most respected glassmakers since the 13th Century. A trip to the island wouldn't be complete without a glass-blowing demonstration where you can marvel at the skilled craftsmen who make the art look easy! There are plenty of opportunities to buy a unique souvenir. If you have time, be sure to visit the Church of Santa Maria and San Donato, which has a colourful mosaic floor and supposedly houses the bones of a slain dragon.
Burano
Chances are you have probably seen this famous fishing village in pictures, with brightly coloured house lining the canals. This vibrant island keeps up the tradition of painting their house every 2 years, with each painted a different colour from its neighbour. Burano rose to prominence in the 16th century, when women on the island began making intricate lacework, and it started being exported all across Europe.
Torcello
The most northern island in the Venetian Lagoon is Torcello, which has only around a dozen local inhabitants who mainly live in farmhouses. The island is home to Venice's oldest church and the landscape reflects the late Roman Empire. Walk along the main river to the town square where you can visit the Basilica di Santa Maria Assunta to discover its priceless mosaics, treasures and crypt. You can also see views of nearby Burano from the bell tower.
How to get there
You can take either a private guided tour to each of the islands (or just those of your choosing) or take a group tour organised by a third party. Group tours usually include a demonstration at the glass factory and free time to explore each of the islands, with a short history while en route in your vessel. Talk to us to help you organise your private trip or to buy tickets for a group trip.
If you feel a bit more independent, you can use the local ferry service and hop on and off at your leisure. The best way to do this is to buy a day or multi-day pass to get around, either at the ferry or using the online app – AVM Venezia Official App.
Tags:
Venice
,
art
,
Murano
,
Burano
,
Torcello
,
craft