A Luxury Experience at Ortea Palace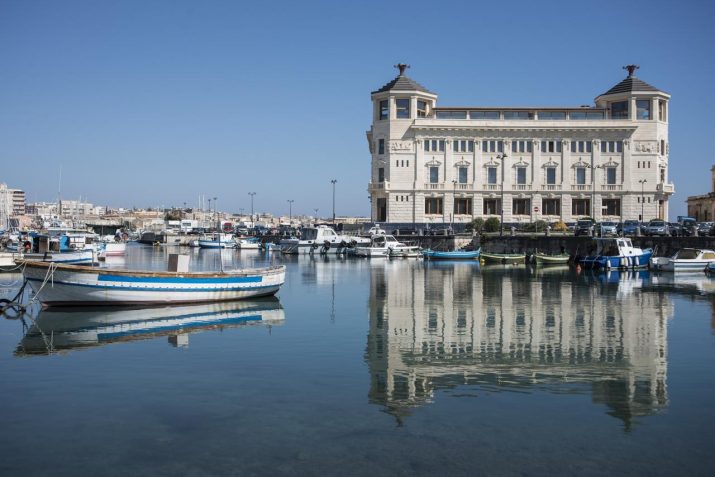 Syracuse has a new level of luxury hotel on its doorstep. Not yet open to the public after years of renovations, here is some quick insight in to the elegant Ortea Palace.
Original Charm
The hotel has tried to maintain its original charm, history and structure during its revamp (formally the Palazzo delle Poste). Originally designed in the early 1900 by architect Francesco Fichera, the property is adorned with decorations and ornaments by the sculptor Florio.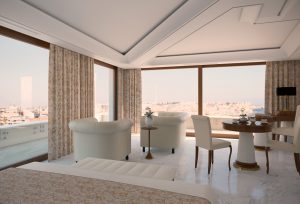 Location
Right in the historical center of Syracuse, and surrounded by the beautiful natural setting of Ortigia, gives this property a location second to none. From its windows and balconies, you can admire the splendid sea of Ortigia, and the extraordinary wonder of Ortigia – that is an island within an island.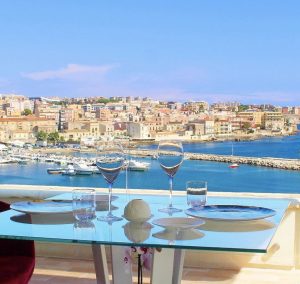 Luxury
Offering its guests only the best, Ortea Palace gives the option of not one but two luxurious spas to choose from. The first eludes luxury and offers guests access to a steam bath, sauna, relaxation and tea area, a beauty center and hairdresser, as well as a large indoor heated swimming pool with Thalassotherapy and Fitness Area. The second is a salt-water spa for relaxation and healing of body and mind. Also look out for the Wine Cellar Bar and Cigar Room!
You can now experience the Ortea Palace Hotel on our Sicily Bella Tour! Click here to find out more about this amazing tour – our most popular Small Group Journey in 2017.
If you would like to find out more about the Ortea Palace click here. To make an enquiry simply contact us.
Tags:
Sicily
,
Great Hotels
,
Luxury