4 Ideas to Discover Northern Italy across Victoria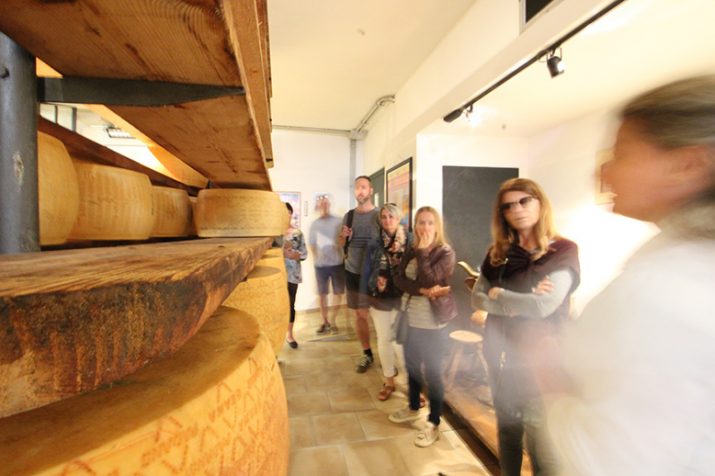 Do your Italian travel dreams include sailing on the pristine waters off the Portofino Coast? Dining at an elegant rooftop restaurant like Se-sto in Florence? Or are food experiences such as the cheese farms of Pienza on your bucket list?  Our Highlights of Italy North tour gives you the opportunity to make your dreams a reality.
While you wait for the international borders to open, why not whet your travel appetite with a Victorian getaway, reminiscent of Northern Italy…

ITALY: Portofino Sailing Experience
VICTORIA: Twilight Bay Cruise, Phillip Island
Phillip Island is well known for its pristine beaches and wonderful wildlife, including the iconic penguins.  Spend your days swimming in the sheltered bays or the surf.  Get up close to the wildlife including seals and koalas.  Of course, a visit is not complete without the viewing of the parade of penguins from the sea to their sand dune burrows.  Phillip Island can be done as a day trip but why not extend your stay and enjoy all this destination has to offer.  We recommend a gorgeous 1 ½ hour sunset cruise. Watch the sun set and local bays light up in the night.  Enjoy with an aperitif from the onboard bar while you watch for seals, dolphins and seabirds.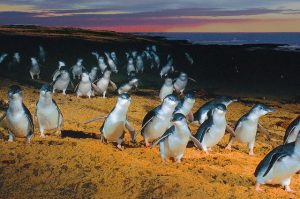 ITALY: Dinner at Se-sto on Arno, Florence
VICTORIA: Dinner at Vue de Monde, Melbourne
Se-sto on Arno features regularly as the dinner spot in Florence on the Highlights of Italy North tour.  Located on the 6th floor of The Westin Excelsior, the restaurant offers breathtaking views of the Ponte Vecchio, churches and bell towers, and (of course) the picturesque Tuscan Hills.  Melbourne, universally known as the food hotspot in Australia, offers an array of award winning bars and restaurants.

Choose from chef hatted restaurants, such as the luxurious Grossi Florentino restaurant for a Tuscan food immersion.  Or the equally luxurious Vue de Monde, located high on the 55th floor with dazzling views of the Melbourne cityscape.
ITALY: Cheese Farm visit, Pienza
VICTORIA: Cheese Farm, Regional Victoria
Just like Tuscany, Victoria is famous for its produce of amazing local food and wine.  Cheese is top of the list and farms can be found scattered around the regional areas.  Made from cow, sheep or goat, your tastebuds will be delighted with the selections on offer.  Varieties include blue, soft and aged.

Learn the art of making cheeses, either from a viewing window or specially run workshops offered by some of the farms.  Just like Tuscany, many farms will combine with other delightful foods or wines from the local region.  Try the Milawa Cheese Company in the High Country. Housed in a historic butter factory, they produce both cow and goat cheeses.  Enjoy a tasting cheese platter and wander to the quaint cellar door for some King Valley wine.  They also have a restaurant onsite, offering meals from light to hearty.
You can't escape Italy without visiting at least a few famous galleries, one of them being Florence's Accademia Gallery featuring Michelangelo's David. Instead, pay a visit to the world-renowned National Gallery of Victoria in Melbourne.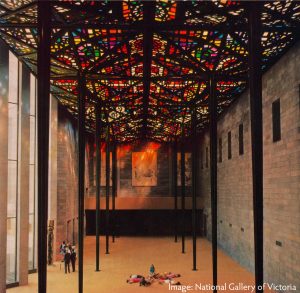 The gallery hosts a number of international exhibits each year. Works from local and international artists, past and present, including their current French Impressionism collection now showing (until 3 October 2021).
Tags:
Florence
,
Pienza
,
Accademia Gallery
,
Portofino