How to spend 24 Hours in Burano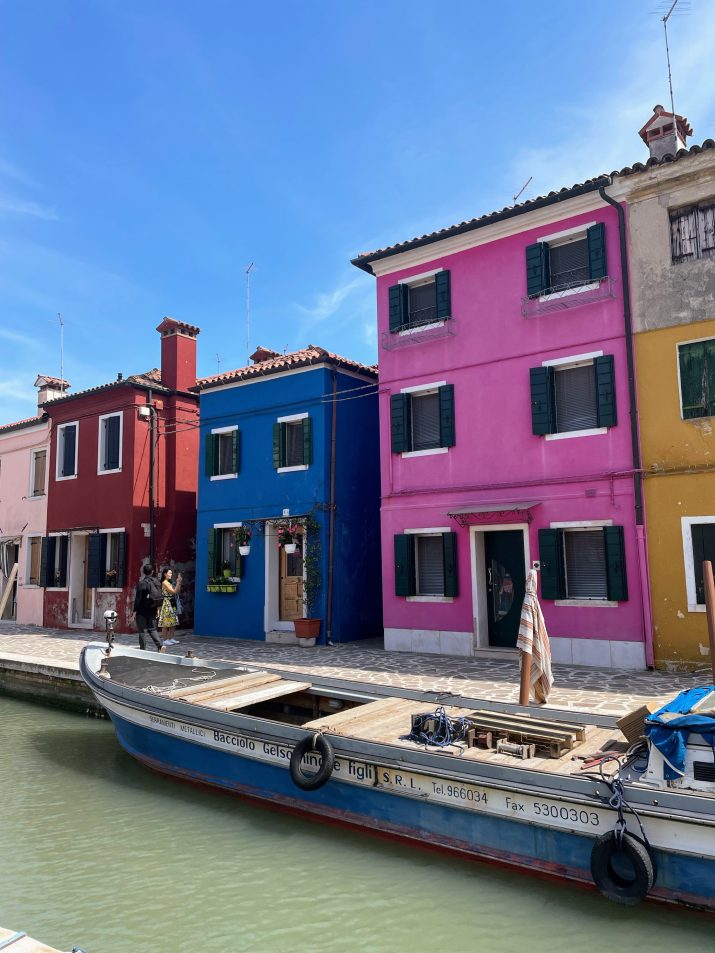 Burano is a tiny island located in the Venice Lagoon. It is famous for the pastel-coloured fishermen house facades. Not to be confused with neighbouring Murano, larger and renowned for the glass blowing factories.
Our product Manager, Sonia Speroni, tells us her perfect 24hours in Burano…
Relax in local accommodation
I arrived in the late morning of a sunny May and my accommodation is a room, which in Italy is called "Albergo Diffuso". Scattered rooms with a central reception. This initiative is a smart project to sell old and abandoned houses and give them a chance back in a new life through hosting tourists. It is also a great opportunity for small villages and local communities that, thanks to tourism, can keep their activities open to the public.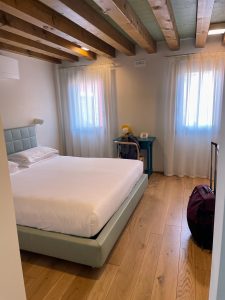 My room is right in front of the main church in a typical house and close to the Lace Museum, and fishing boats, the main activity of the island.
The atmosphere is vibrant! Beautiful craft shops, restaurants and bars animate the village together with tourists.
Enjoy wine tasting and lunch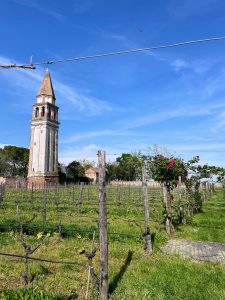 We are invited on a private wine tasting event by the only winery cultivating their grape and making their wine in the Venice Lagoon. This project is called "Tra sogno e follia", which can be translated "Between dream and foolishness".
The winery is simply beautiful and includes an osteria and a Michelin starred restaurant with two green stars for sustainability.
Soak up the atmosphere
The evening goes fast and returning to my room the isles atmosphere is charming. Some people chat in the main square, a few commuters disembark from the ferry and disappear through the narrow alley, a cat is waiting nearby the fishermen. The perfume of the laguna and its wild herbs permeates the air and creates a magic goodnight.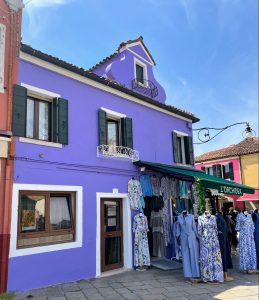 Early morning is beautiful, people open their gorgeous shops waiting for tourists, as I enjoy my amazing breakfast. The view captures the water, calm and salvific, what a better way to start my day!
Time to embark to Venice, yet I will remain in Burano!
Visit Burano and Murano as part of our Venice City Break itinerary. See more here.
Tags:
Venice
,
Murano
,
Burano