Hotel Vondel Amsterdam Review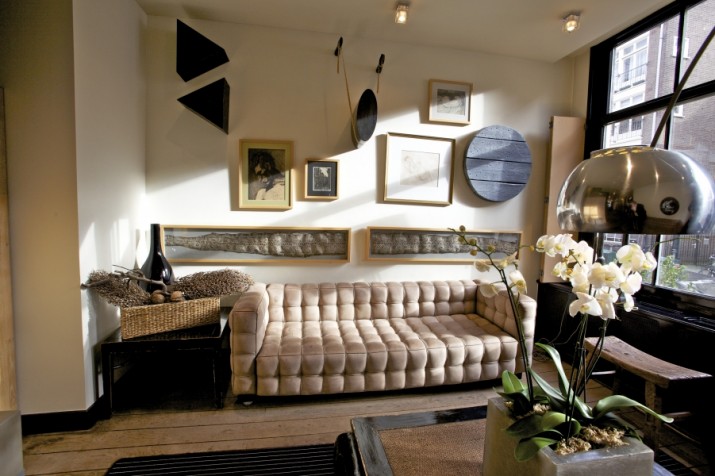 Hotel Vondel Amsterdam Review – This boutique hotel was converted from several delightful Dutch houses knitted together. It really gives an element of charm and tradition to your stay in Amsterdam.

Hotel Vondel Amsterdam
Upon our arrival we had some delicious Stroopwaffels (a nice touch to welcome us to area). The friendly staff were very helpful and attentive, with one from reception even carrying our bags up the stairs to our room.
The rooms are cosy and impeccably furnished with a quiet air-conditioner and comfortable beds. But my favourite was the breakfast buffet, which included a number of delicious treats, eggs, bacon, croissants, cheeses, meats, yoghurts and fresh fruit. Freshly squeezed OJ and decent coffee too!

Hotel Vondel Amsterdam
The best part about the hotel was its proximity to all the sites. Located in the Museum district it's so easy to get around on foot or with a rented bike (from the hotel too), which we thought was really convenient as we spent some time at the Van Gogh museum and Rijksmusems. There are also some great restaurants and bars around the hotel to help you immerse yourself, and a beautiful park nearby too.
If we were unsure of where to go the staff were able to point us in the right direction. You can also buy tickets for the tram and various events happening in the city from the Hotel reception, which we found very convenient.
Out of the top end hotels in Amsterdam, Hotel Vondel is the best of them all for value, location, comfort and friendliness. Find out more about Hotel Vondel here.
Contact us to get a quote on Hotel Vondel or any other hotel in Europe.  
Tags:
Amsterdam